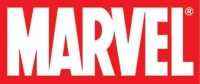 Marvel released its Q3 financials before the open today, reporting sales of $182.5 million and operating profit of $88.2 million, higher than expected because of early recognition of
Iron Man
revenues despite a decline in publishing revenues.
But it issued conservative guidance for 2009, and in the conference call said that it might not be able to increase prices because of economic conditions.
Publishing revenues were down 3% from the year ago period to $34 million in the quarter, which Marvel attributed to lower sales of trade paperbacks and custom publishing, partially offset by an increase in revenues from sales of comic periodicals.The bulk of Marvel's sales of comics come from the direct market channel, so that reflects a reversal of negative trends in Q2 (see "Direct Sales Decline Cuts Marvel Publishing Earnings").
Operating income from the publishing division dropped 15% to $12.7 million, reflecting digital publishing investment, higher costs for talent and paper, and lower custom publishing revenues (see "Marvel Investing Over $10 Million in Digital Publishing").
Marvel's licensing revenues and profits also declined, primarily because the revenues from Spider-Man have declined due to the length of time since the movie. It's film production revenues were all new, now that it's making its own movies, and amounted to $90 million in revenues and $40 million in operating income for the quarter.
Marvel has a strong balance sheet, a far cry from the early part of this decade when it was in danger of running out of cash at times. Marvel ended the quarter with over $145 million in cash and equivalents, and no borrowings on its $100 million corporate credit facility, and said it expected to end the year with over $100 million in cash and nothing on the credit line. It does owe $182 million to the film production credit facility, down from $262 million at mid-year, but that's non-recourse debt, financed only against the movies and the character rights.
Marvel also issued guidance for 2009, which was lower than some expected. It said that it is discounting its anticipated results by 10-15% across the board for factors due to the economy, which include a tougher sales environment among retailers and questions about the ability of its licensees to finance manufacturing of Marvel licensed goods, in some cases.
Asked in the conference call whether the company expected its higher publishing costs for talent and paper to persist, Marvel CFO Kenneth West responded, "Yes, those costs are anticipated to be at this higher level. The challenge we will have is in regard to the ability that we may possess to pass along some of those costs in higher pricing of the product; but in the challenging environment that we are facing for 2009l, it may not be the opportune moment to do so."
The company also acknowledged pressure on ad sales for its periodicals, and on custom publishing, due to the economy.
West said that the company expected sales through the direct market to be "flat" in 2009, but said "we are anticipating with caution that there will be lesser amounts sold through the book market." He also expressed concern with "the financial viability of retailers like Borders and Waldenbooks."