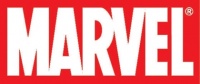 Marvel's been saying that it's spending significant amounts of money in its digital publishing initiatives this year, but in the conference call today revealed their scale and when it expects to start seeing positive contributions to earnings from its digital investments (see "Marvel Publishing Revenues Decline"). Marvel is investing at least $4 million in 2008, and $6 million in 2009, and an unspecified amount in 2010.
In 2011, the flow should reverse, according to Marvel CFO Kenneth West. "Probably in the year 2011, we are going to see the first real positive contribution associated with digital media," West said in response to a question from Joseph Hovorka of Raymond James. "That would be a combination of ad revenues, digital subscribers picking up on the subscription of comic books but not until that period, because we'll continue to invest in that and it's going to take some time and the dollars that we've built into our forecast.
Marvel's primary digital initiative is its Marvel Digital Comics Unlimited subscription Website, which offers thousands of digitized Marvel comics, and which has added exclusive new Marvel comics not available in print form (see "Marvel Expands Digital Exclusive Offerings").