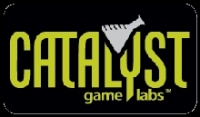 Catalyst Games has announced that it has submitted a bid for WizKids Games properties, including HeroClix, the Pirates PocketModel Game, Star Wars PocketModel TCG, BattleTech/MechWarrior, and Shadowrun.
Catalyst already produces games based on BattleTech and Shadowrun under license from WizKids, which it says will continue in any case (see "WizKids Week Wrapup"). The bid included not only those underlying properties but also the WizKids games based on them.
Catalyst was not on our original shortlist of companies that came to mind as potential acquirers of the WizKids properties (see "WizKids: Reactions and Next Steps"). But statements by company executives emphasized Catalyst's experience with licensed properties and its ability to ramp up for new acquisitions. "Catalyst has demonstrated our ability to manage large and important intellectual properties," Catalyst majority owner Loren Coleman said. Coleman recently met with Topps execs in New York to discuss the potential acquisition.
And Operations Manager (and former WizKids employee) David Stansel-Garner talked about Catalyst's potential entry into a new category--CMGs. "While we would be new to the collectible miniatures market, we have proven experience in quickly acquiring the talent and infrastructure needed to produce high quality games," he said, referring to Catalyst's ramp-up in the wake of its acquisition of BattleTech and Shadowrun licenses formerly held by FanPro (see "Catalyst Now Has Battletech").