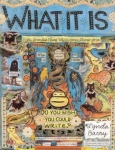 The School Library Journal has included eight graphic novels in its list of 30 adult titles that "will appeal to high school readers and provide a bridge into the vast world of adult publishing." The books, which were all published between September of 2007 and November of 2008, were chosen by SLJ's Adult Books for High School Students Committee made up of librarians from public and school libraries who work with teens in a variety of rural, urban, and suburban settings across the U.S. and Canada.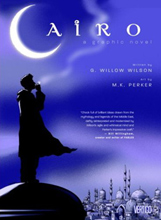 The eight graphic novels on the list include Lewis Trondheim's pirate saga Bourbon Island published by First Second, Lynda Barry's What It Is from Drawn & Quarterly, Andrew Helfer's Ronald Reagan: A Biography from Hill and Wang, Akira Hiramoto's Me and the Devil Blues from Del Rey, Mat Johnson's Incognegro and G. Willow Wilson's Cairo from DC's Vertigo, Marc-Antoine Mathieu's The Museum Vaults: Excerpts From the Journal of an Expert published by NBM ComicsLit, and Howard Zinn and Paul Buhle's A People's History of the American Empire from Henry Holt.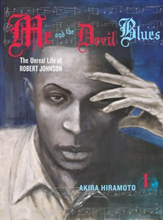 Hiromoto's haunting biography of blues legend Robert Johnson was the only manga title on the list, which definitely leans toward the literary side of the graphic novel spectrum, which is understandable given the educational emphasis of the SLJ.