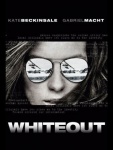 Fox's X-Men Origins: Wolverine is the only big-budget superhero film slated for the peak summer movie season of 2009, but it is hardly the only comic-based movie of the year, nor the only film with the potential to drive sales of comics, graphic novels, toys, trading cards, games and DVDs. Here is a list that includes some of best bets (and longshots) from the second half of 2009. For a look at films from the first half of the year, see "Best in Shows 2009, Part I."
Ice Age 3: Dawn of the Dinosaurs July 1
The Ice Age franchise remains popular with younger viewers. It probably won't be the #1 animated film of the year, but don't bet against this film being a success.
Harry Potter and the Half-Blood Prince July17
Warner Bros. moved this surefire hit (and its panoply of related merchandise) to the summer to take advantage of the relative lack of big "event" movies in the summer of 2009.
G-Force July 24
This Disney comedy that features intelligent guinea pigs is a likely hit with the family audience.
G.I. Joe: Rise of Cobra August 7
Will this Hasbro property be able to replicate the success of Transformers? If so, there are plenty of comics (IDW), toys, and other merchandise available. G.I. Joe is, in many ways, one of the most intriguing releases of the summer. If it succeeds, prepare for another wave of live action versions of 80s cartoons.
Whiteout September 11
Whiteout is an adaptation of Greg Rucka's 1999 comic book/graphic novel published by Oni Press. Kate Beckinsale stars as U.S. Marshal Carrie Stetko who has to solve a murder at a base in Antarctica in just three days as the ferocious polar winter approaches. Word is that Whiteout is a very faithful adaptation, which could make for strong sales for the graphic novel if the movie is a hit.
The Surrogates September 25
Bruce Willis stars in this adaptation of the Top Shelf comic book mini-series by Robert Venditti and Brett Weldele, a high concept science fiction saga, which just might turn out to be one of the surprise hits of the fall season and spur sales of The Surrogates graphic novel collection.
Toy Story 3-D October 2
Disney is re-releasing the original Toy Story movie in digital 3-D in what will be a test case for what could turn out to be a wave of reprocessed classic films. The Toy Story films are the most successfully merchandised of any Pixar releases, and a third installment in the saga is due in 2010. At the very least the 3-D release should keep the franchise's seat warm.
Where the Wild Things Are October 16th
Spike Jonze (Being John Malkovich) is directing this adaptation of the Maurice Sendak children's classic from a script by David Eggers (McSweeney's), which pretty much guarantees that this film will have intellectual appeal—and there's plenty of merchandise available based on Sendak's book.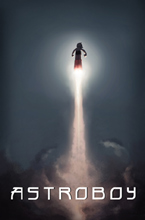 Astro Boy
October 23
Hong Kong-based Imagi Entertainment is producing this CGI version of Osamu Tezuka's Astro Boy. The new film will debut in more than 3,000 theaters for one of the widest North American anime releases ever. If it hits, there should be plenty of merchandise available including manga (Dark Horse), comics (IDW), and anime (Right Stuf, Manga Ent.).
The Wolfman November 6
Benicio del Toro stars in this remake of the 1941 classic (how could he not represent a major upgrade over Lon Chaney, Jr.?). Joe Johnston, who is going to direct Marvel Studio's Captain America, is helming this film, which could spur sales of all sorts of lycanthropic merchandise.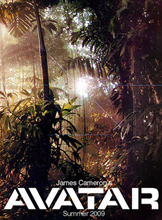 Avatar
December 18
James Cameron's first fiction film in over a decade is a 3-D science fiction epic that could be a key film in deciding whether Hollywood's infatuation with 3-D films is a flash-in-the-pan or the wave of the future. From Aliens to Terminator 2 to Titanic, Cameron has shown an ability that is hard to ignore.

Sherlock Holmes Christmas 2009
Lionel Wigram's comic book adaptation, which has still not been published, is the source for this latest screen incarnation of Conan Doyle's master sleuth, who will played by Robert Downey, Jr., nuff said? With Guy Ritchie directing, this reinvention of Sherlock Holmes is bound to be both different from previous versions and interesting in its own right.


In addition to the aforementioned films there are a number of other titles that have not yet received 2009 release dates, but could make major waves when they are released. Foremost among them is Hayao Miyazaki's Ponyo on a Cliff By the Sea, a likely summer 2009 release, that will be the number one anime DVD of the year and which should spur sales of the manga adaptations and art books set for publication by Viz Media. A superhero film with equal potency, if it receives a late 2009 release, is Mark Millar's Kick-Ass, which Matthew Vaughn (Layer Cake, Stardust) is currently directing.