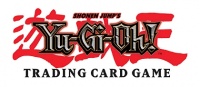 Konami Digital Entertainment was awarded a preliminary injunction on Thursday which stops Upper Deck's involvement with Konami's Yu-Gi-Oh! brand, at least for now. The order from U.S. District Judge Valerie Baker Fairbank of the California Central District orders Upper Deck to stop using Konami's trademarks, art, and text; to stop "promoting or holding itself out to members of the public as an authorized distributor or rights-holder to the Yu-Gi-Oh! TCG;" and to stop selling any previously printed Yu-Gi-Oh! TCG products, other than product paid for by customers prior to Konami's notice of termination of its distribution agreement with Upper Deck on December 11th.
The order is conditioned on Konami posting a bond of $700,000. Upper Deck had asked for a bond of $115 million.
The ruling came in the suit that began when Konami sued Vintage Sports Cards alleging that it was distributing allegedly counterfeit Yu-Gi-Oh! TCG cards. Upper Deck was added to the suit in December as the alleged source of those cards (see "Upper Deck Source of Counterfeit YGO Cards?).
In granting the injunction, the judge ruled that Konami had "shown both a likelihood of success on the merits as well as a likelihood of irreparable injury."
Upper Deck is ceasing Web support for organized play; it had stopped running new events last week (see "Upper Deck Cancels Its YGO OP"). Upper Deck released a statement on Thursday, which said in part, "We do not feel that this course of action is in the best interest of the players."