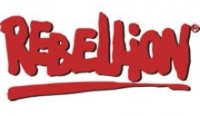 Cubicle 7 has joined the Rebellion Group of companies, joining Mongoose Publishing, 2000 AD, Abaddon Books, and videogame developer Rebellion. Cubicle 7 had earlier announced that its books would be released by Mongoose (see "Mongoose to Publish Red Brick Games") as a sister company (see "Doctor Who RPG Pushed Back").
Mongoose joined the Rebellion Group last fall (see "Mongoose Joins Rebellion").
Cubicle 7 has Doctor Who and Torchwood games in the pipe, and also releases games based on Victoriana, SLA Industries, Starblazer Adventures, and Qin.