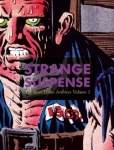 Here's the list of graphic novel picks from the "Librarians Hot Fall Graphic Novels" panel at the recently completed BEA. For more information about the panel and panelists,
click here
.
Kids Titles
*
Binky the Space Cat
Ashley Spires / 9781554533091 / Kids Can Press / Ages 7-10
Before Binky the house cat can join the space corps he must first undergo rigorous training to prepare himself for the alien invaders that threaten his humans.
Sticky and Burr #2: The Prickly Peril
John Lechner / 978-0763645809 / Candlewick Press / Ages 6-10
Our hero, Stick Burr is back for another spine-tingling adventure!
Little Mouse Gets Ready
Jeff Smith / 978-1935179016 / Raw Junior LLC / Ages 3-6
The intricacies of getting dressed, mouse style.
*
Toon Treasury of Classic Children's Comics
edited by Art Spiegelman and Francois Mouly / 978-0810957305 / Abrams ComicArts / Ages 6 and up
A massive compilation of Golden Age comic material, featuring the work of future masters and more obscure names, with character who went on to fame and others who faded away, but every story is fun, hilarious or very weird. Both loads of fun and historically important.
The Secret Science Alliance and the Copycat Crook
Eleanor Davis / 978-1599903965 / Bloomsbury / Age 8-12
Stuck in a new school, science nerd/wizard Julian finds a team of like-minded students just in _ me to defuse the plans of a techno-thief in this little gem that beats stereotypes and celebrates smarts.
Fairy Idol Kanon
Mera Hakamada / Udon Entertainment/ Age 7 and up
Three girls start on a quest to save fairyland by becoming pop music superstars. This book is sure to make the little girl in everyone one of us giggle with joy.
Tween
Cat Burglar Black
Richard Sala / 978-1596431447 / First Second / Age 11 and up
Ex-cat burglar K is forced back into a life of daring heists by the den mother of her mysterious girl's academy, but besides hidden treasure, she uncovers a secret conspiracy and the truth of her own past in this gothic fairy tale drenched in Sala's trademark weirdness.
*
Crogan's March
Chris Schweizer / 9781934964248 / Oni Press / Age 12+
In the continuing story of the Crogan family, Corporal Crogan joins the French Foreign Legion.
Outlaw: The Legend of Robin Hood
Tony Lee and Sam Hart / 978-0763643997 / Candlewick Press / Age 12 and up
This is a dark and (relatively) complex re-telling of the famous tale which preserves the heroism and underscores it with strong characters and great action.
SMILE
Raina Telgemeier / 978-0545-13205-3 / Scholastic / Ages 10 and up
At age 11, Raina's front teeth were knocked out. Years later, after extensive dental work and newly-found self-confidence, Raina is able to smile. Fans of the SMILE web comic and the Baby-sitters Club will be standing in line for this tender story of young adolescence.
*
The Storm in the Barn
Matt Phelan / 978-0-7636-3618-0 / Candlewick Press / 10 and up
Stuck in the Dust Bowl in 1937, young Jack Clark has a dying sister, an angry father and a dim future, but a strange figure in the neighbor's barn hints at a world much darker than he could even imagine in this eerie, melancholy masterpiece.
Tegumi Bachi: Letter Bee
Hiroyuki Asada / VIZ Media / Age 9 and up
One boy sets forth on a quest for adventure as a letter carrier in a dark and dangerous land.
Teen
Black Jack, Vol. 7
Osamu Tezuka / 978-1-934287-60-6 / Vertical / Ages 13+
The story of a mysterious surgeon-for-hire who will perform any opera_ on -- for a price -- continues in this groundbreaking series by the "Father of Manga."
Charles Darwin's on The Origin of Species: A Graphic Adaptation
Michael Keller / 978-1605296975 / Rodale Books / Ages 14 up
A detailed and luminous examination of the work and life of Darwin. With breath-taking art and text taken from Darwin's own writings, this is THE BOOK for the 150th anniversary of the publication of Darwin's seminal work.
Moyasimon
Masayuki Ishikawa / 978-0-345-51472-1 / Del Rey / Age 16+
Life at an Ag school is a whole new ballgame when you can see, hear and touch the microbes around you.
Star Trek: Mission's End
Ty Templeton and Stephen Molnar / 978-1600105401 / IDW / Age 14 and up
You've seen how the mission begins, now see how it ends as the classic crew wraps up its voyage in the style of the original series, brimming over with fun and ideas.
*
The Umbrella Academy: Dallas
Way and Bá / 978-1-59582-345-8 / Dark Horse / Ages 16 and up
In an inexplicable worldwide event, forty-seven extraordinary children were spontaneously born by women who'd previously shown no signs of pregnancy. Millionaire inventor Reginald Hargreeves adopted seven of the children; when asked why, his only explanation was, "To save the world." These seven children form The Umbrella Academy, a dysfunctional family of superheroes with bizarre powers.
Is it better to save the President or maintain the status quo?
In this volume, the team is despondent following the near apocalypse created by one of their own and the death of their beloved mentor Pogo. So it's a great time for another catastrophic event to rouse the team into action. Trouble is -- each member of the team is distracted by some very real problems of their own.
The Vietnam War: A Graphic History
Dwight Zimmerman / 978-0-8090-9495-0 / Hill and Wang / Ages 16 and up
A historian and an artist combine their talents to create a stunning study of one of American's most complex stories.
Kimi Ni Todoke: From Me to You
Karuho Shiina / VIZ Media / Ages 14 and up
A painfully shy girl comes out of her shell with the help of the most popular guy in school.
Adult Titles
*
Ball Peen Hammer
Adam Rapp and George O'Connor / 978-1596433007 / First Second / Age 17 and up
Lives converge (and fail to converge) in a pair of post-apocalyptic safe houses in this dark-as-pitch tale about need, trust and even the nature of art.
*
Ooku: The Inner Chamber
Yoshinaga / 9781421527475 / VIZ Media / Adult
When a plague kills off most of the men, women take on the traditional male roles, including that of Shogun. But when a new Shogun comes to power she begins to question the continuing male-centric deference that prevails in this alternate-Edo period Japan.
Bob Dylan Revisited
various / 978-0-393-07617-2 / W.W. Norton & Company, Inc. / Adult
Thirteen graphic artists interpret this poet/songwriters classics. From "Blowin' in the Wind" to "Like a Rolling Stone," enjoy them all over again or for the first time.
Alec "The Years Have Pants" (A Life-Sized Omnibus)
Eddie Campbell / Top Shelf Productions / Ages 18 and up
This huge memoir ranges across decades and continents and is funny, compelling, and quite addictive.
G.I. Joe: Origins
Larry Hama / IDW Publishing / Age 18 and up
Fantastic military fiction, high stakes adventure, and an incredible sensitivity to our returning veterans should make this a favorite for any service members, their families, or their supporters.
Strange Suspense: The Steve Ditko Archives Vol 1
Steve Ditko, Edited by Blake Bell / Fantagraphics / 978-1606992890 / Adult
Wonderfully lurid work from the creator of Spiderman. This stuff is from before the Comics Code Authority and is an important historical record of comics before they had their teeth pulled.
Stitches: A Memoir
David Small / 978-0-393-06857-3 / W.W. Norton & Co / Adult
Children's book author and illustrator David Small's memoir of growing up in a cold and unloving household before and after a throat operation leaves him almost mute.
West Coast Blues
Jacques Tardi and Jean-Patrick Manchee / 978-1-60699-295-1 / Fantagraphics / Adult
A teen ager witnessing a murder, a young businessman abandons his family and goes on the run from two hired assassins.