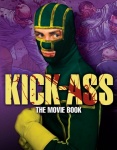 Titan Books will release Kick-Ass: The Movie Book early next year, one of a number of important Titan releases from the worlds of comics and film. The 176-page, 8-1/2" x 10-1/4" trade paperback ($19.95) will include over 200 color photos, commentary from creator Mark Millar, and art from the comics.
The Kick-Ass movie, based on the comic series by Millar and John Romita, Jr., stars Nicholas Cage and is directed by Matthew Vaughn (see "Kick-Ass Casting"), who raised the money for the movie.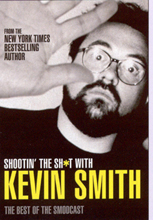 Titan will release
Shooting the Sh*t
with Kevin Smith, a 480-page, 5-1/2" x 8-1/4" trade paperback, in September at $14.95.
The collection of entries from Smith's x-rated diary and conversations with Scott Mosier, his friend and producer, includes the ins and outs of making
Zack and Miri Make a Porno
along with how Smith once almost got Alanis Morisette mugged.
The book will be supported by national radio and TV interviews, a major national book tour, reviews, promotion at San Diego Comic-Con, and other marketing support.
Titan is also releasing a new revised edition of its early Smith collection, My Boring-Ass Life (see "Titan Plans Spider-Man: The Icon"), with new material in September.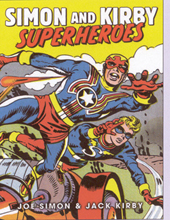 The next volume of Simon and Kirby work,

The Simon and Kirby Library:

Superheroes Vol. 1

, will be released as a 240-page, 9" x 12-1/4" hardcover in October at $39.95.

Edited by Steve Saffel, this volume of work by the duo that created Captain

America

includes the introduction of Fighting American (and his sidekick Speedboy) and the dimension-hopping hero Captain 3-D.

This is the only edition authorized by both Joe Simon and the estate of Jack Kirby, gathered from the official Simon and Kirby archives.

This volume continues the publication of important work from Joe Simon and Simon and Kirby (see "

Titan to Publish Joe Simon Volumes

").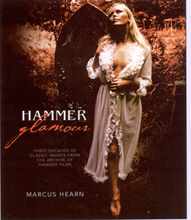 And what looks like a great book for fans of the classic Hammer horror films,
Hammer Glamour
, will be released in September.
Featuring tons of rare and previously unpublished photos from Hammer's archive and private collections,
Hammer Glamour
is a full-color celebration of Hammer's female stars, including Ingrid Pitt, Hartine Beswick, Caroline Munro, Barbary Shelley, Joanna Lumley, Nastassja Kinski, and Raquel Welch.
The 160-page, 9" x 11-7/8" hardcover includes over 200 color photos and will retail for $29.95.