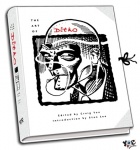 IDW will launch Yoe! Books, a new imprint to publish books written, edited, and/or designed by Craig Yoe, this fall. The first book under the new imprint will be The Art of Ditko, a large format book showcasing original Ditko art in full color, an introduction by Spider-Man and Dr. Strange co-creator Stan Lee, and essays by Jerry Robinson, John Romita, and P. Craig Russell. The Art of Ditko will be released this fall.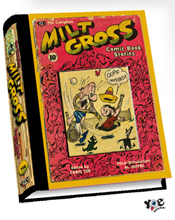 The second release from Yoe! will be
The Complete Milt Gross Life Story and Comics
, reprinting every one of his rare comic book tales and including a complete biography of the ground-breaking cartoonist based on interviews with those who knew and worked with him.
The book will feature a FOLD-Introduction by
Mad
's Al Jaffee.