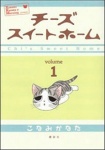 Vertical has announced the licensing of four seinen manga series including Chi's Sweet Home by Kanata Konami that is slated to debut in June. Thanks to an anime version that is currently appearing on Crunchyroll there is lots of interest here in the States in this seinen comedy series about a kitten that is adopted (reluctantly) by a young couple with a toddler living in an apartment building that doesn't allow pets. So far six volumes of this ongoing manga have been released in Japan where it has been appearing in Kodansha's seinen Morning magazine since 2004.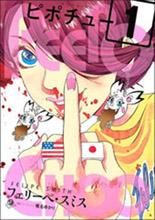 In July Vertical is launching another Kodansha seinen series with considerable sales potential,
Peepo Choo
.
Created by Felipe Smith, an American-born artist who moved to
Tokyo
and is living the manga artist's dream as the creator of a series published in Kodansha's
Morning 2
,
Peepo Choo
is a fan service-filled comedy/adventures culture clash saga that has found favor in
Japan
, where two volumes of the ongoing series have already appeared.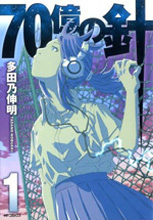 The other two
seinen
series that are due to debut in the spring/summer of 2010 are
Twin Spica
and
Need
le, both of which are published in
Japan
by Media factory in its
Comic Flapper
magazine.
Twin Spica
is a realistic, slice-of-life science fiction series about a girl who wants to be an astronaut, while
Needle
is a taut sci-fi mystery/thriller about a teenage girl who has her body taken over by an alien being on a quest to find and destroy Maelstrom another alien who has taken on human form and perpetrated numerous massacres.
Twin Spica
, which debuted in 2001, is a 16-volume completed series, while
Needle
, which debuted in 2008, is ongoing with two volumes already released in
Japan
.