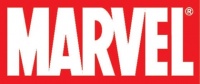 Marvel released its Q3 results on Tuesday, and reported net income of $20.4 million on sales of $105.7 million. Profits were down 60% and sales down 42% from the year ago period, roughly as expected. The biggest declines were in film production and licensing, where Marvel had the benefit of Iron Man and Hulk in 2008, with no equivalent releases in 2009.
Publishing had a 6% decline (from $34 million in Q3 2009 to $32 million this year), which Marvel attributed to reduced custom publishing and ad revenues, partially offset by a $1.6 million increase in sales to the book market. Publishing sales were flat year-over-year in Q2 (see "Marvel Beats Estimates").
In its film production division, Marvel was still taking in theatrical ticket revenue from Iron Man and Incredible Hulk last year in Q3, as well as some home video revenues for Iron Man. This year the top contributors in Q3 for the segment were pay TV revenues and some DVD sales. Film segment revenues dropped from $90.2 million in Q3 2008 to $24.8 million in Q3 2009.
A year ago, Marvel licensing was bringing in Iron Man and Hulk merchandise, plus some revenue from the Spider-Man merchandise joint venture with Sony, leading to a licensing sales decline to $48.9 million in Q3 from $58.1 million in the year ago period. Licensing revenues from Hasbro declined to $6.3 million in Q3 2009 from $12 million in the year ago period.
Marvel has Iron Man II in the pipe for 2010, and Spider-Man, Thor, and Captain America in 2011, so 2009 represents a low point in the Marvel film schedule that propably won't be repeated for a while.