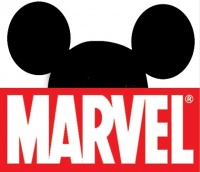 As expected, Marvel stockholders approved The Walt Disney Company's $4.3 billion acquisition of Marvel Entertainment. With Marvel honcho Isaac Perlmutter controlling 37% of Marvel stock, approval of the acquisition, which Perlmutter supported, was pretty much a foregone conclusion. Marvel stockholders will receive $30 in cash for every share of Marvel stock along with .745 shares of Disney stock for each Marvel share. Disney shares closed at $32.25 on Thursday.
The deal brings Iron Man, Spider-Man, the X-Men and 5,000 other Marvel characters under the mouse house's control. While some Hollywood insiders feel that Disney overpaid for Marvel since movie rights for Spider-Man, the X-Men, and The Fantastic Four are currently held by other studios, Disney has shown a great ability to develop properties and exploit them across a number of media platforms. The thought is that Disney can make waves with some of the more minor Marvel characters. The Disney XD cable channel, which targets tween boys and which the company is managing to place worldwide, is a natural point of synergy for Disney and its new acquisition.
Many of the same experts denigrating the Marvel deal also complained about Disney's 2006 acquisition of Pixar for $7.4 billion. But Pixar has prospered since the acquisition and Disney has made great use of the Pixar talent to improve the quality of Disney's animated output.