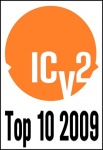 We list here our picks for the Top 10 Hobby Games Business Events of 2009, based on our assessments of their long term impacts.
1. Konami takes over Yu-Gi-Oh! TCG
Although Konami terminated Upper Deck's distribution rights for the Yu-Gi-Oh! TCG in late 2008, it took an injunction granted in federal court in 2009 to effect the change. Konami began selling new YGO products early in 2009, caught up to a normal schedule, built a robust organized play program, and has the title running as a strong #2 in sales in the U.S.
2. Wizards amps up Magic
Through a variety of strategies, including revamping its core sets to include new cards and adding vintage cards as a surprise in the Zendikar set, Wizards of the Coast has Magic: The Gathering at its highest sales levels in years.
3. NECA buys WizKids
After the collapse of an earlier deal, Topps was finally able to sell its WizKids division, which was shut down late in 2008, to NECA last summer. Hammer of Thor, the first HeroClix release from NECA, was released last fall and sold better than expectations despite a tough market for collectible games and the long delay between releases.
4. Board games continue growth
With Settlers of Catan press hitting fad levels, a number of other strong franchise games, and fast-selling new games (e.g., Pandemic, Dominion, Small World) coming out at a rapid pace, the hobby boardgame category is growing steadily despite price points that some might think daunting.
5. Upper Deck gets Marvel license
Upper Deck announced a deal with Marvel for both games and trading cards, with both types of products to include movie and TV images as well as comic art.
6. Gen Con emerges from bankruptcy
After a last minute offer from a mysterious acquirer was rejected, the #1 hobby game show emerged from bankruptcy last spring. The 2009 show, in August, attracted around 28,000 attendees, a sign of strength in a weak environment.
7. Wizards turns right on D&D downloads
Wizards of the Coast made a sharp change of direction in April, ending legal sales of D&D PDFs and filing suit against eight individuals it accused of offering D&D Players Handbook 2 via filesharing sites. Two of the defendants settled for six figure amounts in the fall; other cases are still pending.
8. WizKids alumni form new company
A group of WizKids alumni launched Wells Expeditions and released their first game, Arcane Legions, in 2009. The game was designed by Jordan Weisman, Ethan Pasternack, and with help from others, and with designer firepower, anything can happen.
9. Fantasy Flight Games exits CCGs
The financial impact of the shutdowns of the UFS and Kingdom Hearts CCGs will not be great (after all, if they were selling that well they wouldn't be shut down), but they're indicative of a larger phenomenon that does have a big impact—the decline of collectible games. Only the strongest properties (e.g., Battle Spirits from Bandai) are coming to market and demonstrating staying power, as the recession crimps the buying power necessary for a serious CCG habit.
10. Paizo launches Pathfinder
Paizo's Pathfinder RPG, launched at Gen Con, looks like a major new RPG system in a category with few growing brands.