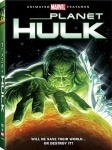 Genre titles dominate DVD releases this week starting with the latest direct-to-DVD effort from Marvel Animation, a solid adaptation of the Planet Hulk comic book series. Also due out is Doctor Who: The Complete Specials, featuring the final performances by the popular 10th Doctor, and then there's the stylish Skull Man anime from Studio Bones, and three horror films that are the cream of this week's theatrical DVD releases.
Direct to DVD
The big news in this often maligned category is the release of Planet Hulk (Lionsgate, Not Rated, $19.98, 2-Disc Sp. Ed. $24.98, BD $29.99), the latest in the series of direct-to-DVD animated features that target older Marvel fans rather than the Saturday morning cartoon crowd. The animated feature follows the storyline of the Planet Hulk comic book event, with the not-so-jolly Green Giant launched into space by the Illuminati. Hulk crash lands on the planet Sakaar where he becomes a gladiator, which provides the rationale for plenty of bone-crushing battles—nuff said? Greg Pak, who wrote the Planet Hulk saga, is on board for this animated adaptation, which represents a considerable leap in both story and animation from Marvel Animation's previous direct-to-DVD release featuring the Hulk, Hulk Vs. As he did in the comic, the Hulk eventually forges strong bonds with his fellow gladiators Miek, Korg, Hiroim, and Elloe. The arena scenes are animated powerfully and the action quotient is off the charts. The Planet Hulk saga is necessarily condensed a bit, and there are changes—Beta Ray Bill is subbed in for the Silver Surfer—but fans who enjoyed the comic book saga should find lots to admire in the action-packed animated version.
TV on DVD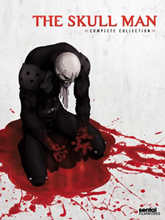 Once again this week the top releases in this category come from the
U.K.
Doctor Who
fans will definitely want to acquire
Doctor Who: The Complete Specials
(Warner/BBC, $49.98, BD $59.98), which collects the four specials that represent the farewell to David Tennant, the popular 10th doctor including:
The Next Doctor, Planet of the Dead, Water of Mars, and The End of Time, Part 1
and
Part 2
.
Extras on the superbly-produced Blu-ray include deleted scenes introduced by Russell T. Davies, the driving force behind the
Doctor Who
revival, "David Tennant Video Diaries: The Final Days," "Doctor Who at the Proms," and " Doctor Who at Comic Con."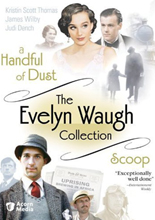 Satire doesn't get much better than
Scoop,
the 1987 TV film made from Evelyn Waugh's wickedly funny chronicle of tabloid journalism.
Hapless smalltime nature writer William Boot ("Feather-footed through the plashy fen, passes the questing vole.") is mistakenly sent to
Africa
as a war correspondent for
The Daily Beast
(now you know where Tina Brown got the name for her popular Website) to cover a civil war.
Arriving with two tons of luggage, the supremely naïve Boot would appear to be no match for Hitchcock, the ace correspondent for the competing tabloid,
The Daily Brute
, but the situation is so screwed up that journalistic skill and experience hardly matter.
The 1987 film of
Scoop
and an equally adept 1988 adaptation of Waugh's
A Handful of Dust
make up
The Evelyn Waugh Collection
(Acorn Media, $39.99).
A Handful of Dust
stars Kristen Scott Thomas, James Wilby, Judi Dench, Rupert Graves and Alex Guiness in a pitch perfect adaptation of Waugh's satire of the landed gentry's struggle with the rising mercantile/capitalist class.
Other key elements of this week's British invasion include Doc Martin, Series 3 (Acorn Media, $39.99) seven episodes of the popular comedy drama featuring a surly, tactless, self-centered village doctor (Becker, eat your heart out), that attracts upwards of 9 million viewers in the U.K., and A Mind to Kill (Acorn Media, $59.99), the complete first season (6 episodes) of a gritty cop drama set in Wales featuring Philip Madoc as an old-school cop taking on some horrific modern crimes.
Also out this week are The Mary Tyler Moore Show: The Complete Sixth Season (Fox, $29.98), which includes the justly famous "Chuckles, the Clown" episode, Beverly Hills 90210: The Complete 9th Season (Paramount, $59.99), Dynasty: The Fourth Season, Part 2 (Paramount, $36.98), Head Case: The Complete Series (Starz, $24.97), Mister Ed: The Complete 2nd Season (Shout Factory, $39.97), Murder She Wrote: The Complete 11th Season (Universal, $49.98), and the syndicated She-Wolf of London (Universal, $39.98).
The key TV animation release this week is Shout Factory's G.I. Joe: A Real American Hero Season 1, Part 3 ($29.97) that collects 22 episodes of the classic 1980s Saturday morning cartoon series. A number of single volume collections of popular TV cartoons including Batman: The Brave and the Bold Vol.3 (Warner Home Video, $14.97), Tom and Jerry: Greatest Chases (Warner, $14.97), Wolverine & the X-Men: Vol. 4 (Lionsgate, $14.98), and The Spectacular Spider-Man: Volumes 6&7 (Sony, $19.94 each).
Anime
The most interesting new anime release is the
Skull Man Complete Collection
(Rated "TV-14," 325 min., $39.98) from Sentai Filmworks.
The 13-episode 2007 series from Bones is based on a 1970 one-volume manga created by Shotaro Ishinomori (
Kamen Rider, Cyborg 009
).
Skull Man, an orphan whose parents are murdered (sound familiar?), doesn't care about the collateral damage created by his quest for vengeance.
He was one of manga's first anti-heroes and extremely popular--nearly two million copies of this dark tale have been sold in
Japan
.
The Bones anime series is only loosely based on the Ishinomori narrative, but it does capture the artist's manic energy and it retains the creator's charismatic villain. The anime focuses on a young reporter (Hayato Mikagami) who returns to his hometown to track down urban legend-like rumors about a serial murderer known as the skull man, only to discover a tapestry of evil involving a ruthless pharmaceutical company, a bizarre religious sect and some strange human/animal hybrid creatures. Bones' Skull Man anime series combines a sophisticated narrative and smooth animation, with a jazzy score and detailed backgrounds. Director Takeshi Mori knows just how to use off kilter angles and dramatic lighting to add to the unsettling mood of this stylish noir-like anime.
A few other choice anime releases are due out this week including Dragon Ball Season 3 (Funimation, 745 min., $49.98), which provides viewers with a great deal on the third season of the rollicking first series based on Akira Toriyama's manga, Piano: The Melody of a Young Girl's Heart (Right Stuf/Nozumi, 240 min., $19.99), a subtitles-only release of the 10-episode 2003 anime about a shy teen who rediscovers the joy in playing the piano she had as a little girl, Nana: The Complete Collection Part 3 (Viz Media, 268 min. $59.90), the third of 4 multi-disc sets collecting the 47-episode series adapting Ai Yazawa's popular romance manga about two very different girls named Nana, and Ramen Fighter Miki Litebox (Media Blasters, 300 min.,$19.95), the complete 12-episode anime series about the "Unbeatable Delivery Girl" based on the slice of life comedy manga series by Jun Sadogawa.
Theatrical Movies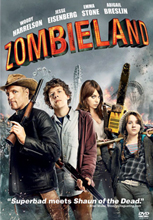 The best theatrical movies due out this week are genre films starting with
Zombieland
(Sony, Rated "R," $28.95, BD $39.95), a fast-paced horror comedy starring the underrated Jesse Eisenberg (
Adventureland
). But it's Woody Harrelson who steals the show with a tour de force comic turn as a zombie-blasting tough guy.
The highest-grossing zombie film ever,
Zombieland
is a lot funnier than it is scary, and it is at least as much "road" picture as it is horror movie.
Still it has one of the best celebrity cameos in years and is pretty much entertaining from start to finish.
Shot on 16mm to mimic the "grade B" look of 1980s horror movies, The House of the Devil (Dark Sky Films, Rated "R," $27.98, BD $34.98) plays it straight (unlike the tongue-in-cheek approach to slasher horror films of movies like the Scream series), but it delivers the goods in the form of plenty of Psycho-like Hitchcockian suspense. The House of the Devil, which earned a solid 86% percent positive rating from review aggregator Rotten Tomatoes, eschews the gore and torture so prevalent in modern horror films and still provides some real chills.
Also better than advertised is the British horror film Triangle, which takes place in the confined space of a deserted ocean liner boarded by the crew of a storm-tossed yacht. Written and directed by Christopher Smith (Creep), Triangle, which earned generally good reviews (81% positive), is further proof that the classic horror film is still alive in this age of torture porn.
The other theatrical releases out this week are considerably less inspiring than their horror film brethren. Law Abiding Citizen (Anchor Bay, Rated "R," $29.98, BD $39.98) is a convoluted revenge drama starring Gerard Butler and Jamie Foxx that is better than its reviews would indicate (only 24% positive), but ultimately this excursion into John Grisham territory stumbles over its own plot devices, some of which resemble what happens in the Japanese thriller The Cure. Even more disappointing is Love Happens (Universal, PG-13, $29.98, BD $34.98), which wastes the talents of Aaron Eckhart and Jennifer Anniston in a "Guru, heal thyself" drama masquerading as a romantic comedy. Equally bland is Mira Nair's Amelia (Fox, PG, $29.98, BD $39.98), a biopic of the aviatrix Amelia Earhart that sputters, but never really takes off, and fudges the details of her fatal accident. Still, aviation buffs will enjoy the CGI flying sequences and fans will be dazzled by the brightness of Hillary Swank's toothsome smile.
Foreign Films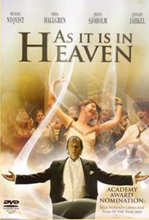 Kino International is releasing the best foreign film you have never heard about,
As It Is In Heaven
($29.95), Kay Pollak's 2005 Academy Award nominated film about an internationally famous conductor who, because of a heart attack, returns to the Swedish village where he spent much of his childhood.
Michael Nyquist, who stars in the upcoming
Millennium
series of films based on the books by Steig Larson, gives a superlative performance in this bittersweet slice-of-life saga that mixes humor and tragedy.
With a very strong ensemble cast that brings the characters of the village to life in a series of nuanced performances that rise above stereotypes,
As It Is in Heaven
is a little gem of a movie with a great score, moving performances, and an upbeat message.
Classics on DVD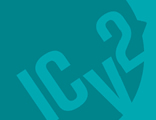 VCI has issued a restored edition of Lewis Milestone's
A Walk in the Sun
($14.99), a film about the bloody Italian campaign in World War II (Churchill's idea of opening another front in the "soft underbelly of Europe" was a huge strategic blunder).
Produced during the last stages of the war and issued just after the war ended,
A Walk in the Sun
is closely based on a novel by Harry Brown, a writer for
Yank
magazine who had a real ear for the way the GIs really talked.
Like William Wellman's
The Story of G.I. Joe
,
A Walk in the Sun
concentrates on a single infantry platoon. Although it appears at first that this film with its platoon of guys from different ethnic backgrounds and occupations will be another exercise in "melting pot" propaganda, it does manage to get beyond stereotypes.
It begins in darkness on a landing craft and ends in brilliant sunlight in an attack on a fortified farm house.
The lieutenant in charge of the platoon doesn't even make it ashore and the problem of "who's in charge" and "what to do" become the heart of this film about the psychological effects of war.
Sam Fuller, who served as an infantryman in the war and directed his own film about a platoon's adventures in the war (The Big Red One) criticized A Walk in the Sun for its depiction of bickering among the non-coms and for the fact that it had a "Major" as a technical advisor. Fuller was disappointed that A Walk in the Sun wasn't in the same league with Milesone's All's Quiet on the Western Front, which is perhaps the best war movie ever made, but his criticism was unfair. A Walk in the Sun can be criticized for introducing the practice of using a corny "ballad" instead of a proper musical score, but it remains one of the most interesting and important films about World War II that was made during the conflict—viewers can sense the birth of the more cynical and critical postwar attitudes that would soon become the norm.
Documentaries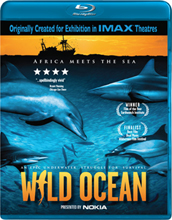 The ecologically-themed
Wild Ocean
(Image, $19.98, BD $24.98) is a fascinating 40-minute documentary about the shoals of sardines that visit the eastern coast of South Africa every winter attracting an array of predators and resulting in feeding frenzy that is unlike anything seen anywhere else on the planet.
Directed by Luke Cresswell and Steve McNicholas,
Wild
Ocean
was sponsored by Nokia and originally shown in IMAX theaters.
The film features spectacular helicopter shots of the gorgeous South African coastline and superb underwater photography of huge darting shoals of sardines under simultaneous attack from dolphins, sharks and diving birds in scenes with a chaotic choreography that has to be seen to be believed.
The only problem with the superb Blu-ray version of the film is that, as is the case in most IMAX films, the music is mixed too high in relation to the narration, which means in the typical home theater setting the viewer has to endure the music track blaring at near rock concert volume in order to hear the narration.
More Than A Game (Lionsgate, Rated "PG," $27.98) is a high school basketball documentary that follows the career of perhaps the most famous high school 'baller of all time—Lebron James. There is nothing particularly new in this inspiring saga of a high school "Fab Five" who band together against the odds and win a championship, but it has the advantage of being a true story, and director Kristopher Belman uses plenty of great basketball footage that will keep the kids and basketball fans enthralled.
If you have ever seen Fritz Lang's Manhunt (1941) or Bryan Singer's Valkyrie, you probably wonder why no one managed to kill Adolf Hitler? Hitler's Bodyguards (Acorn Media, $79.99) is a 13-episode series from the Military Channel that answers that question while examining many of the more than 40 attempts on the dictator's life. It turns out that Hitler did have a large, elaborate personal security team. He was also extremely paranoid, which led him to make abrupt changes in schedule and attempt to be as unpredictable as possible. Early on the British felt assassinating Hitler would be "unsportsmanlike," while later in the war they worried that if killed he would be replaced with a more competent strategist. This well-produced series falls in the "footnotes to history" category, but it does provide some sad historical ironies such as the possibility that a Zionist group offered to spy on an assassination plot by Paris Jews in return for looser restrictions on the number of German Jews who could relocate to Palestine.