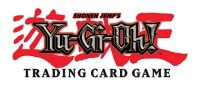 A Notice of Conditional Settlement was filed in federal court on Wednesday, which provides for the steps necessary to dismiss the litigation between Konami and Upper Deck over counterfeit Yu-Gi-Oh! TCG cards. The settlement, which was reached on the day the jury trial over damages started last week, provides for making the temporary injunction ending Upper Deck's involvement with the Yu-Gi-Oh! brand (see "Konami Gets Injunction") permanent, and for two payments by Upper Deck to Konami (see "Upper Deck and Konami Settle Lawsuit").
Once the Stipulated Permanent Injunction is issued, Konami will get the $700,000 security it posted to support the injunction back from the court.
Within five days after 100 days have passed following the second payment by Upper Deck to Konami, Konami will file notice requesting dismissal.
The agreement provides for an automatic judgment to be entered against Upper Deck if Konami tells the court that either of the payments due was not made as scheduled. Neither the amounts of the payments nor the amounts of the agreed judgments were disclosed, although the amount of the judgment if only the second payment is missed is different from the judgment if neither is made.
The agreement also provides that the releases in the settlement will only become effective if no bankruptcy or assignment for the benefit of creditors has been filed by the Upper Deck companies in the litigation through the period of 100 days after the second payment is made to Konami.
The basic facts of the case had been determined before trial, which was being held solely to determine damages. The jury instructions for the beginning of trial said:
"It has been established that defendants Upper Deck LLC and Upper Deck Nevada are liable on plantiffs' claims for trademark counterfeiting, trademark infringement and unfair competition in connection with approximately 610,000 Yu-Gi-Oh! cards printed in China."
What damages the jury would have awarded are now moot; the amounts to be paid by Upper Deck have been settled by agreement, and if all goes according to plan, the case will then be dismissed.