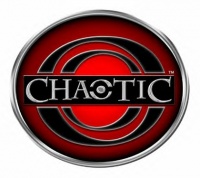 4Kids announced its Q4 and full year results on Tuesday, and the bad news that has been plaguing the company for the last couple of years continued: the company lost $21 million in the quarter, compared to a loss of $19.6 million in Q4 2008. Among the reasons for the company's terrible quarter were a $20 million impairment charge related to the Chaotic property, another $6 million in writedowns of the company's auction rate securities, and $2.9 million in severance costs related to downsizing. The quarter would have been worse had the company not booked the sale of the TMNT rights, which contributed $6 million to the bottom line.
The full year was similarly bleak, with a loss of $42 million, compared to a loss of $37 million in 2008. For those keeping score at home, that's around $80 million in the last two years.
CEO Al Kahn pointed to cost reductions and balance sheet adjustments already taken as the positive sign for 2010, along with "a stronger pipeline of new properties," and "a number of other deals which we expect will result in additional licenses and opportunities for 4Kids in 2010. The company has about $10.7 million in cash and $14 million in investment securities to fund operations.