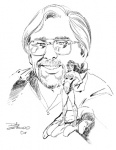 Famed comic editor and artist Dick Giordano passed away this weekend at the age of 77. He had been hospitalized for some time due to complications from leukemia. He leaves behind a nearly 60-year legacy in comics that includes co-founding Continuity Associates with Neal Adams, stints as Editor-in-Chief at Charlton Comics and Executive Editor at DC Comics, and a major body of comic work.
During Giordano's tenure as VP/Executive Editor at DC (1983-1993), perhaps the most important part of his career, he supervised the development of new types of content for the audience that shopped at the rapidly growing comic store channel. That content included such huge successes as Batman: The Dark Knight, Watchmen, and the launch of the Vertigo line. He was a frequent attendee at DC's direct distributor conferences, where he avidly sought out the latest news from this exciting new market.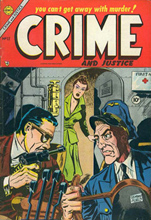 Giordano semi-retired in 1993, but continued to work as an artist until his death.
He co-founded Future Comics, a short-lived start-up, with Bob Layton and David Michelinie, in 2002.
Giordano's art may be best remembered for his inking, which included work on such high profile pencillers as Neal Adams, John Byrne, and George Perez.
See also "DC Execs' Giordano Tribute" and "Bob Layton's Giordano Tribute."