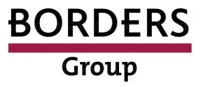 Borders Group has obtained new financing to replace its existing credit lines, allowing it to extend until 2014 deadlines for repayment that had been set as early as today. The new facility included $700 million in asset-based financing maturing in 2014 and a $90 million term loan facility, which also matures in 2014 with the exception of $10 million which must be repaid this fall. The new facility allowed Borders to repay a $42.5 million secured loan due today to Pershing Square Capital Management, its largest shareholder. Borders' other loans were coming due in 2011, so the extended financing agreement gives the troubled retailer considerably more breathing room than it had.
Borders also reported its Q4 (ending January 30th) and full year results and although the company lost over $100 million in 2009, its Q4 and full year results were both improved from year ago numbers. Its Q4 profit was $60 million, vs. $29 million in Q4 last year, and its full year loss was $110 million, vs. $185 million in 2008.
Sales were down 13.3% in Q4, and 13.9% for the year.
The company closed 186 Waldenbooks stores in its Q4, leaving 175 locations at quarter's end.
Borders has been shedding employees since the end of the year, both at the corporate level (see "Borders Cuts Corporate Staff") and in stores (see "Black Thursday at Borders"). The company's CEO quit early this year (see "Borders CEO Resigns") to take another job, never a good sign.
But with the refinancing and improved (although terrible) results, the company has a new lease on life and time to either turn the company around or sell itself, giving publishers that rely on the company for a significant percentage of their sales some assurance that their customer will survive and pay its bills for the foreseeable future.