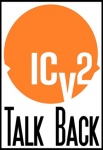 Friendly Frank's B-Bop Comics in Kansas City, Missouri has been following the recent Talk Back discussions about Diamond's "Day Early Delivery" survey (see "
Diamond Surveys Tuesday Comics
") with much interest and wanted to share his thoughts:
I've been following with great interest the discussion on release dates. I'm glad to see a majority of those weighing-in seem to favor leaving comic book day on Wednesday. Unfortunately, I must also agree with those who said Tuesday delivery for Wednesday on sale is not going to work. Here in Kansas City, from roughly 1993 to 1999, all shops enjoyed Tuesday delivery for Wednesday on sale. Most shops started selling the books on Tuesday regardless. A "secret shopper" service like Diamond is proposing is unlikely to work as unscrupulous retailers would simply just sell to people they know (i.e. subscribers). Another, potentially more significant problem with Tuesday for Wednesday is losing another week on the Final Order Cut-Off dates. We are now able to lower (or increase) orders on #2 after one to seven days of sales on #1. Adding another week would likely mean no longer having the opportunity to adjust the very next issue. As volatility continues to increase, the FOC is our only tool to lessen risk, and I am against weakening it.
Lastly, I would like to echo Dara Hannon of Pyramid Comics & Games by saying that I too believe the biggest threat to our industry is the $3.99 price tag on regular-sized comics. From 1939 to 1995, comics cost twice what a candy bar cost. In 1995, they essentially went to four times the price of a candy bar and the industry lost roughly 90% of their unit sales, three of four comic shops went out of business, and we were no longer selling to the masses. Subsequent price increases have always resulted in flat dollar sales, and drastically declining unit sales. The $3.99 price, at least here in recession-hit mid-America, is not only unaffordable, it is a blatant slap in the face from Marvel.
The opinions expressed in this article are solely those of the writer, and do not necessarily reflect the views of the editorial staff of ICv2.com.