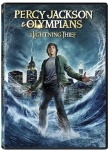 There is something for nearly everyone among this week's DVD releases, which include the mythologically-based Percy Jackson and the Olympians, a superior zombie horror film remake (The Crazies), a potential cult hit comedy (Hot Tub Time Machine), a superb new edition of one of the best sitcoms ever, second helpings of new material from the Gintama and Initial D anime series, the DVD debut of a neglected classic 1950s gangster/film noir, and a couple of Oscar-worthy foreign films.
Theatrical Movies
After a couple of down weeks there are some interesting offerings in this category including Percy Jackson & The Olympians: The Lightning Thief (Fox, "PG," $29.99, BD $39.99), the adaptation of Rick Riordan's popular Y.A. novel. While not a huge hit, the film has taken in $226 million worldwide. The graphic novel adaptation (from Hyperion) is not due until October, but there are a couple of volumes of illustrated Greek mythology from First Second that tie-in very well.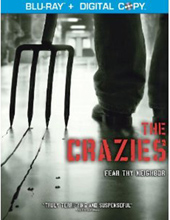 The Crazies
(Overture, "R," $29.98, BD $39.98) is a worthy remake of George Romero's 1973 low-budget classic.
Director Breck Eisner has come up with some very ingenious ways to kill people and had the good sense to hire an excellent cast that includes Timothy Olyphant, Radha Mitchell, and Joe Anderson.
When an apocalyptic "zombie" movie about a small town with a poisoned water supply manages to get a 72% positive rating on Rotten Tomatoes, you know it's got to be a must-see for anyone who enjoys films like
28 Days Later
.
There's even a comedy worth watching this week, if you don't mind your humor being far-fetched, broad, and scatologically-inclined. Hot Tub Time Machine (MGM, "R," $29.98, BD $39.99) features four friends who take an unexpected trip back to the 1980s, and since the 80s are so popular (see the box office take of films such as Transformers, G.I. Joe and The Karate Kid), it's kind of amazing that this film only made $50 million at the box office—expect it to do very well indeed on DVD.
TV on DVD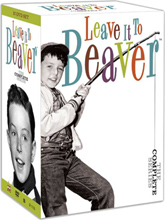 The milestone release this week is
Leave It To Beaver: The Complete Series
(Shout Factory, 5610 min., $199.99), a massive 37-disc compendium that includes all 234 episodes of the best family sitcom of the 1950s (and possibly of all time).
Not only are the episodes superbly re-mastered and presented in pristine visual quality, Shout Factory has also included some fascinating extras including interviews with cast members, annotated booklets for each season from 1957 to 1963, and even a replica of a
Leave It To Beaver Board Game
.
The laid back gentle humor of
Leave It to Beaver
has never been topped and the gallery of supporting kid characters including the petulant Lumpy Rutherford, the feckless Larry Mondello, the domineering Judy Hensler, and most strikingly of all, the oily and unctuous Eddie Haskell is simply amazing.
There's a reason that this black-and-white series remains a fixture on cable TV—its relaxed charm and seemingly effortless humor have simply never been equaled.
The new dramatic series debuting this week is Warehouse 13 (Universal, 569 min., $49.98), the SyFy show about two Secret Service agents who find themselves transferred to the title location, a massive top-secret storage facility in South Dakota where the U.S. government stores its strange relics, supernatural souvenirs, and alien artifacts.
Continuing series out this week including The Closer: The Complete 5th Season (Warner Bros., 600 min., $39.98, Mad About You: The Complete 4th Season (Shout Factory, 540 min., $29.93), and the hillbillies in California saga The Real McCoys: The Complete 4th Season (Infinity, 897 min., $29.98), which stars veteran character actor Walter Brennan in his most effective TV role.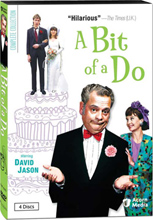 There's an excellent collection of British series out as well including
A Bit of a Do: The Complete Collection
(Acorn Media, 658 min., $59.98), a 4-disk set that collects all 13 episodes of the hilarious comedy of manners from 1989 that features David Jason as the patriarch of a working class family, the Simcoxes, whose son marries the daughter of the resolutely-middle class Rodenhursts.
Each of the episodes takes place at a social gathering, the first of which is a shotgun wedding that unites the two disparate families.
Sometimes humor doesn't translate between "two cultures divided by a common language," but that certainly isn't the case with A Bit of a Do, which is based on a series of books by David Nobbs (
The Rise and Fall of Reginald Perrin
).
Also out this week is Van der Valk Season 2 (Acorn Media, 353 min., $39.99), a detective series from the early 1970s that is set in Amsterdam. While this series does show its age a bit (the interiors were shot on videotape and locations in 16mm), the location photography is excellent, and Barry Foster as Commissaris Simon Pier Van der Valk, proves to be an ingenious sleuth, while the complex stories, which are loosely based on the novels of Nicholas Freeling, should please mystery fans.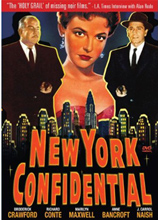 Another series that shows its age is
Jennie: Lady Randolph Churchill
(Acorn Media, 361 min., $49.99), the 1973 mini-series that stars Lee Remick as Lady Randolph Churchill, Winston Churchill's American-born mother.
Remick is luminous in her groundbreaking role, which aired on PBS and chronicles the amazing life of a woman, who after her husband dies, marries a man who is the same age as her son, and later marries an even younger man.
Anglophiles will certainly enjoy this saga, which takes place during the height of the
British Empire
.
The two animated "TV on DVD" releases this week are The 13 Ghosts of Scooby-Doo (Warner Bros. 285 min., $19.98) which collects the 7th incarnation of the Hanna-Barbera Saturday morning show that aired in 1985 and the single disc, 7-episode Ben Ten: Alien Force Vol.7 (Warner Bros. 144 min., $14.98), which was created by Dwayne McDuffie and Glen Murakami and spawned the Ben 10: Alien Force comic book series from DC.
Anime
Releases of new (to North America) material this week include Gintama Collection 02 (Sentai Filmworks, 13+, 325 min., $49.98), a second 13-episode installment in the long-running science fiction anime series based on the manga by Hideaki Sorachi (see "DVD Round-Up: Week of April 27th" for a description of the series), the never-before-released Initial D Stage 4 Part 2 (Funimation, "13+, 280 min., $59.98), the exciting street racing anime saga (see "DVD Round-Up: Week of May 11th" for the skinny on the series) and the single-disc Ikki Tousen: Dragon Destiny (Media Blasters, "16+," 100 min., $29.99).
Re-priced bargain sets include Naruto Uncut 03 Box Set (Viz Media, "13+," 650 min., $49.95), Basilisk Complete Series Viridian Collection (Funimation, "18+," 580 min., $39.95), and Tweeny Witches Core Collection Litebox (Media Blasters, "13+," 459 min., $39.99).
Classics on DVD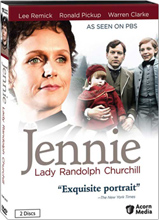 Made in 1955 and finally available at on DVD in a decent version,
New York Confidential
(VCI, $19.99) is one of the most interesting of the 1950s film noir.
While the genre developed in the 1940s with a series of films with protagonists who struggled against overwhelming fate in expressionistic existential allegories like
The Postman Always Rings Twice
and
They Drive by Nigh
t, film noir became increasingly realistic in the 1950s in a series of films such as
The Big Heat, The Big Combo
, and
The Phenix City Story
that pitted their protagonists against the entrenched power of organized crime.
But
New York Confidential
is not a story of the struggle against mob power.
It is a contemporary gangster epic, an inside-the-mob story that looks back to
Scarface
and
Little Caesar
and is remarkably similar in approach, if not in scope, to Francis Ford Coppola's
Godfather Trilogy.
Director Russell Rouse, who co-wrote the script with longtime partner Clarence Green, was inspired by the revelations uncovered by the Kefauver Hearings and an expose written by newspaper men Jack Lait and Lee Mortimer.
Rouse also wrote the script for the classic film noir
D.O.A
., which was based on a German film by noir helmer extraordinaire Robert Siodmak, and
The Thief
, an innovative cold war noir produced in 1952, which does not contain a single word of spoken dialogue.
New York Confidential begins with a rather typical stentorian voice-over narration to establish its documentary cred, and then morphs quickly into a gangster melodrama that centers on Charlie Lupo, who is played with dyspeptic verve by Broderick Crawford then at the height of his considerable character-acting powers. Lupo is head of the syndicate that is coordinating criminal activities nationwide and increasingly moving into legitimate businesses. When an out-of-control mobster kills two civilians in an unauthorized hit, Lupo sends for Nick Magellan (Richard Conte), who dispatches the renegade thug and quickly finds favor with Lupo. The plot of New York Confidential is driven by "loyalty." The syndicate is more important than any of its members, who occasionally have to accept setbacks such as deportation or prison terms to further the greater good. The charismatic Magellan, the real "hero" of the film, is fiercely loyal to the organization. He rebuffs sexual overtures from Lupo's blonde mistress (Marilyn Maxwell) and the gang boss's beautiful mercurial daughter, who is superbly played by Anne Bancroft. Just as in The Godfather it is "family problems" among the gang lord's blood relations, notably Lupo's fractured relationship with his college educated daughter that leads to tragedy. New York Confidential is not On the Waterfront--it doesn't deal with the consequences of mob activity. Though there is a certain irony in the scene in which Lupo rails against a double-dealing Washington insider calling him "a dirty crook," the film provides a sympathetic, nuanced portrait of a mob kingpin that anticipates in large part the attitudes seen 20 years later in The Godfather. With a strong cast that includes cameos from film noir stalwarts like John Doucette, Mike Mazurki, and George E. Stone, New York Confidential is a must-see for all fans of gangster films and film noir.
Foreign Films
Michael Haneke's The White Ribbon (Sony Classics, "R," $28.96, BD 38.98) is a moddy allegorical black-and-white film set in Germany in the years before World War I. A series of strange and sinister happenings involving the children of a small north German village are never explained or resolved, though it is worth noting that the children involved would be of the right age to participate in the rise of the Nazi party in the 1930s. A front-runner for the "Best Foreign Film Oscar" this year, The White Ribbon was upset the The Secret of Their Eyes, a more conventional, but also much more lucid film about a society in the grip of sinister forces.
Even better than The White Ribbon is another turn-of-the-20th-Century saga, Jan Troell's Everlasting Moments (Criterion, $39.95, BD $39.95), a 2008 film based on the true story of a Swedish working class woman in the early 1900s who wins a camera in a lottery and goes on against all odds to become a photographer.