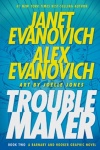 At the San Diego Comic-Con Publisher Mike Richardson revealed that Dark Horse had received orders for 80,000 copies of the just published Troublemaker graphic novel written by Janet and Alex Evanovitch. The second volume of Troublemaker is due out in November.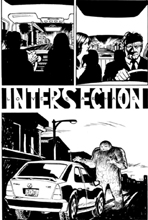 Dark Horse also unveiled a host of new initiatives including the return of the anthology comic
Dark Horse Presents
with all new stories from Paul Chadwick, Harlan Ellison, Howard Chaykin, Mike Mignola, and Carla Speed McNeil.
Dark Horse Presents
, which was the first comic the company published, debuted in 1986 and run until cancellation in September of 2000.
In 2007 the title was resumed online at Dark Horse's My Space page (see "
Clamp Series and My Space DHP
").
Dark Horse Presents
returns to print in March of 2011.
Other series announced at CCI include Axe Cop, a Webcomic written by the 5-year-old Malachai Nicolle and illustrated by his grown-up brother, which will be released in a graphic novel compilation in December followed by a full color mini-series in spring 2011, and Dethklok, a death metal humor title created by the folks that brought you the Metalocalypse animated series on Adult Swim.
Dark Horse also announced a nine-volume Milo Manara Library series featuring the sexy art of the Italian superstar with all new translations by Kim Thompson, and Mass Effect: Evolution, a mini-series based on the popular Bioware video game that will launch in January of 2011.
In addition Dark Horse will be unveiling 8 new Star Wars series during the next years including a Darth Vader mini-series, though most of the details about the new Star Wars comics won't be forthcoming until the Star Wars Celebration fan event. However it was revealed that Hayden Blackmen will be writing an original graphic novel Star Wars: The Force Unleashed II, which like the popular first volume is based on the LucasArts game. The new graphic novel, which is due out in October, focuses on Boba Fett's role in the game.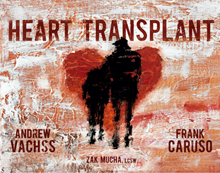 Dark Horse Publisher Mike Richardson made a personal plea for
Heart Transplant
, an original graphic novel by Andrew Vachs, Frank Caruso, and Zak Mucha about school bullying that Richardson indicated was based in part on incidents that occurred to his own daughter.