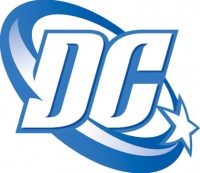 Although DC Entertainment is keeping its traditional publishing arm in New York City where it will be run by DC Co-Publisher Dan Didio, the transfer of administrative functions, its non-comic production efforts, and its digital publishing efforts to California (see "DC Becomes More Bi-Coastal") comes at a cost. The L.A. Times reports that 20% of the 250 DC staffers "will lose their jobs as part of the shift, while others will move to the West Coast from the East." This sort of employee attrition is unfortunately the typical result of corporate consolidation as smaller units are "integrated" into a larger whole. In this case it appears that 50 DC staffers have lost their livelihoods.
Chief Creative Officer Geoff Johns will head up DC's non-comic book production efforts and will be charged with developing DC properties to fill the void being left on Warner Bros.' schedule by the imminent departure of the Harry Potter franchise (see "DC's Importance to Warners Growing"). With only the Green Lantern movie that is due out next June on Warner's schedule, a number of new "fast track" announcements for DC properties are expected in the near future.
The Times also reports that "L.A.-based DC Co-Publisher Jim Lee will oversee publishing on new digital platforms such as the iPad." Thus the organizational structure of the new bi-coastal DC Entertainment is now clear with three units, two in L.A/Burbank. and one in New York, and the heads of those units (Johns, Lee, & Didio) all reporting directly to DC Entertainment President Diane Nelson.
Since The Times posted its report there has been some skepticism in the industry regarding the 20% figure. It does appear to be awfully early to determine the exact number of employees who don't want to relocate to California or whose jobs have been made redundant. ICv2 has requested a comment from DC and will post any response we receive.