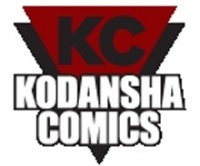 In confirmation of long-rumored changes, Kodansha Ltd. and Random House have announced plans to change their publishing relationship from a licensing arrangement to a sales and distribution agreement effective on December 1st, 2010. Del Rey's manga titles will gradually be taken over by Kodansha's American subsidiary Kodansha USA on a per title basis.
Del Rey Manga Associate Publisher Dallas Middaugh.will stay with the program. He will transfer to Random House Publisher Services, which will provide sales and distribution support for Kodansha USA, which is headed by Yoshio Irie.
Random House entered into a licensing arrangement with Kodansha in 2003 (see "Random House Preps Manga Releases") and the first Kodansha titles began appearing under Random House's Del Rey imprint in 2004 with more than 500 volumes published so far.
Del Rey will continue to publish its own line of manga-influenced graphic novels, many of which are based on popular literary properties.