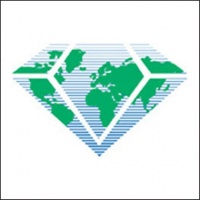 Diamond Comic Distributors will close its Los Angeles distribution center in March 2011, the company told its California-based customers today. The lease on Diamond's California location is ending, and the company's Olive Branch, Mississippi distribution center has additional capacity, the notice said.
Long-time Diamond Regional Manager James Nash will relocate from Los Angeles to Olive Branch. Other staff has been encouraged to apply for positions in Olive Branch after their tenure in Los Angeles ends at the end of March.
The transition will begin in January. The last shipment picked and packed in Los Angeles will be on January 5th. The next week, the first week of Diamond's new Day-Early Delivery program (see "Diamond Details Day-Early Delivery"), shipments will be picked and packed at the Olive Branch DC.
According to the notice, Diamond's Olive Brand and Los Angeles locations score similarly on the company's quality monitoring of shortages, damages, and overages.
A pick-up location will be provided where retailers that are currently picking up shipments can continue to do so at no charge "at this time." Returns and overages will be returned to the Olive Branch location using freight prepaid ARS tags.
Customers currently serviced by UPS will continue to be serviced using the same carrier. Diamond will pay for shipments to UPS's Los Angeles or Salt Lake City hubs; retailers will pay freight only from those hubs. Truck customers will experience no changes. International customers currently serviced from Los Angeles will be handled on a case-by-case basis.
At a time of declining sales (see "2010 Comic Sales Down 5.79%"), it makes sense for Diamond to consolidate distribution center operations to eliminate redundancies in warehouse space, inventory, labor, and other costs. And its Olive Branch DC undoubtedly operates at lower costs than its Los Angeles location, both because of greater scale and because of cheaper labor and other costs in Mississippi. With most comic retailers interacting with Diamond via its customer service representatives in Timonium already, there will be little visible change for most, and minimal changes for the others.