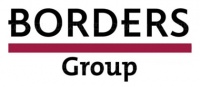 Two Borders executives resigned over the last two days, as the company continues to pay its suppliers late (see "Borders Delays Vendor Payments"). EVP General Counsel Thomas Carney resigned on Sunday, and SVP Chief Information officer D. Scott Laverty resigned on Monday.
Other executives, including CEO Mike Edwards, are headed to New York later this week to meet with publishers, according to the New York Times.
In a statement given to the Times, Borders said that its stores were well-stocked, and that it was not in a "liquidity crisis."


Most of Border's suppliers aren't talking about the situation publicly. Two exceptions are wholesaler Ingram Book Company, which told the Times that it was continuing to ship to Borders, and distributor National Book Network, which told the Wall Street Journal that it was temporarily holding shipments.