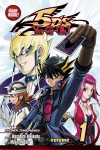 Viz Media has announced some of the new manga series it is launching later this year and two of them, Pokemon Black & White Vols. 1 & 2, and Yu-Gi-Oh! 5Ds are clearly based on the latest iteration of the Pokemon and Yu-Gi-Oh! game and anime franchises.
The
Pokemon Black & White
video games are launching this spring as is the
Black & White Expansion
for the
Pokemon TCG
(see "
Pokemon TCG: Black & White
"). Later this year a
Pokemon Black & White Double Feature
debuts in Japan (see "
Pokemon Double Feature
"). Viz Media is releasing both
Volume 1
and
Volume 2
of the
Pokemon Black & White
manga series in July. The
Pokemon Black & White
volumes will each carry a cover price $4.99. In May Viz Media is releasing a
Pokemon Travel Activity Kit
(MSRP $11.99), which features the latest new
Pokemon
from the
Black & White
series and also includes an activity pad, stickers, posters, stand-ups, and crayon.
Also out in July is
Yu-Gi-Oh! 5Ds Vol.1
(MSRP $9.99), the first manga volume in a series that covers the same narrative ground as the
Yu-Gi-Oh! 5Ds
anime series, which of course relates to the
5Ds
releases for the
YGO TCG
(see "
Yu-Gi-Oh! Q1 Releases
").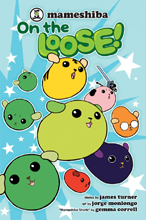 July will also see the debut of the crazy cute little bean dogs known as
Mameshiba
(see "
Mameshiba Headed to the U.S
." and "
Mameshiba Toys, Books
"). Two
Mameshiba
volumes,
Mameshiba On the Loose
($6.99) and
Meet Mameshiba
($6.99) will be released in July.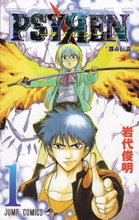 In October Viz Media is launching Toshiaki Iwashiro's
Psyren,
a fast-paced, supernatural science fiction manga that is serialized in
Shonen Jump
and should enjoy the same kind of success that
Bleach, Bakuman, D. Gray Man
and similar shonen series.
Viz Media's November launch is Tesoro, a collection of 14 seinen slice-of-life stories by Natsume Ono that should appeal to a wide range of mature readers including those who don't normally read manga.
The final new manga that Viz Media is launching in 2011 is the shojo series Dawn of Arcana by Rei Toma, a drama-filled fantasy series with a strong female lead and loads of intrigue.