Here are a few more of our 2011 C2E2 photos.
The mighty Thor brought a friend.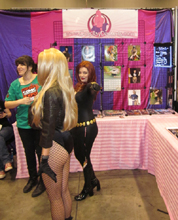 This Thor promotional piece (also in theaters, we believe) was at the Marvel booth.
Nice haircut.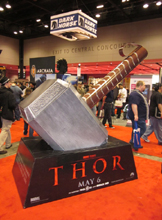 Cosplay Deviants were there; Suicide Girls were not. Hmmmm.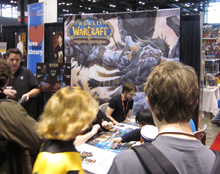 Cryptozoic and Wizards of the Coast represented for the tabletop game business at C2E2.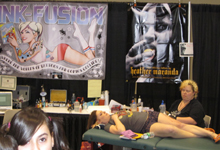 A row of tattoo booths produced skin art on the spot.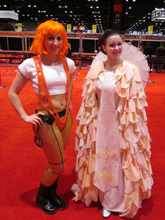 This couple was from a Renaissance Faire.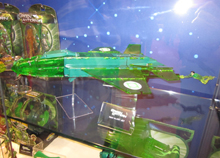 Mattel was showing a large range of Green Lantern toys, including these.
Fifth Element -- always a crowd–pleaser.
Click here to go back to Part 1 of our C2E2 2011 photos.