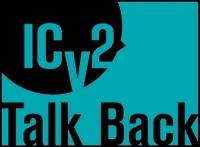 J Brian Cobos of Phoenix Games in Mukilteo, Washington read Scott Thorne's recent column regarding the upcoming Magic: The Gathering--New Phyrexia pre-release date conflicting with other events (see "
Rolling for Initiative--Surfeit of Riches
") and had this to say.
Scott Thorne is only the latest in a series of folks writing to ICv2 addressing the difficulties venues are incurring by the decision of Wizards of the Coast to schedule the
New Phyrexia
pre-release for May 7-8th. For those of us who are privileged to run these events, it has certainly been a wonderful windfall in difficult economic times and I am thankful to Wizards of the Coast and Konami for their shifts to store-run pre-release events and the opportunities those corporate decisions have presented for independent retailers like myself.
Those who this year find themselves choosing between Free Comic Book Day and New Phyrexia are facing an issue many of us who may or may not sell comic books, yet focus on TCGs, face every quarter--double booking. The "powers-that-be" for
Magic
,
Yu-Gi-Oh!
and
Pokemon
TCGs have each fought over the same two weekends virtually every quarter for their pre-releases for some time now, creating a logistical and financial balancing act for participating venues for some time, balancing up to five main events alone (not including side events) over four days. However, we have managed to strike a balance and make it work, primarily because the reward far outweighs the risk and I would encourage each venue facing this dilemma of double-booking for the first time this year to ride it out and make it happen the best you can. It'll certainly be worth it to your business.
But this is not my cause for writing. My concern arises from the date choice. May 8th is Mother's Day and, to date, not a single ICv2 commenter in regards to this topic has made mention of this fact. Issues have been raised regarding the impact it'll have on staffing, logistics, time, etc., but not the impact it'll have on our mothers, our children's mothers, our relationships with our mothers.
As a small business owner, I work. A lot. Sometimes, I'm told, too much. But there are a few days each year that I absolutely step away from my business and spend it with family. Mother's Day has, until this year, always been one of them. I wouldn't be where I am without her. This year, Wizards of the Coast is making me choose between their card game and my mother. I have not yet made my decision, but I'm not particularly fond of being required to make the decision in the first place.
To the folks at WotC who chose May 7-8th as
New Phyrexia
pre-release weekend--I sincerely hope you have an enjoyable Mother's Day with your mom and the day finds her in good health and happy. Please think of me and the rest of us who may be sacrificing our time with our mothers to conduct a pre-release this year and consider helping us to avoid this dilemma next year.
The opinions expressed in this article are solely those of the writer, and do not necessarily reflect the views of the editorial staff of ICv2.com.