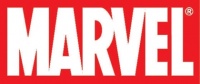 Marvel has unveiled a portfolio of assistance mechanisms for newly opening brick and mortar comic stores, ranging from higher discounts to promotion on Marvel's social media networks. The program applies both to new retailers and to existing retailers opening additional locations. Marvel SVP of Sales David Gabriel said of the program, "[W]e're committed to helping new retailers open across the world. We want to make it easier for new stores to launch successfully."
Features of the New Stores initiative from Marvel include:
Six-month 53% discount
Discount of 59% on Diamond "stocked to the Max" backlist orders
Free copies of over 20 collections.
Free variants.
Special contact from Marvel and Diamond staff
Free access to first looks on Marvel Retailer Resource Center
Promotion on Marvel.com and Marvel's social networks.
Extensive promo material
Gabriel compared the program to new stores to support currently given to existing stores. "Marvel provides current retailers with a tremendous amount of promotional posters, samplers, sneak peeks, free books, special sales and incentives, and much more," he said, "and now we're applying htat successful strategy to helping new retailers promote our medium to even more fans."
With the shuttering of hundreds of Borders stores (see "
Borders Store Liquidations Underway
"), Marvel (and other comic publishers) have lost numerous outlets for their products this year. Marvel appears to be seeking to replace those lost book superstores with comic stores, where the biggest-spending fans are nurtured.