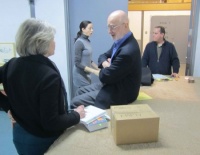 Abrams ComicArts has revealed some of its titles planned for Fall 2012 and beyond, including art books, non-fiction graphic novels, and new work from Dave McKean. ComicArts will continue its series of monographs on famous cartoonists with a volume on Pulitzer Prize and Oscar winner Jules Feiffer, whose work includes editorial cartoons for
Village Voice
, plays and screenplays, and illustrated books.
Out of Line: The Art of Jules Feiffer
, by Martha Fey, will run 300 pages. Art will include previously unpu blished pieces, including some from Phantom Toll Booth. Feiffer has been enthusiastic about the book, according to ComicArts Executive Editor Charles Kochman, recommending new pieces regularly. Abrams is currently wrestling with how to select the best pieces from over 1200 options.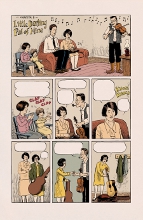 Frank Young and David Lasky have been working on
Carter Family Comics: Don't Forget this Song
, a graphic novel that tells the story of the famous musical family, for five years. They recently ran a Kickstarter project which raised over $8500 to fund the completion of the work. The volume will include a CD of Carter Family music. "This is a great American story and a wonderful graphic novel," Kochman said.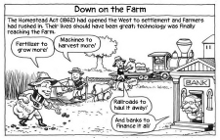 Economix
is ComicArts' lead title for Fall 2012. It's written by Michael Goodwin and illustrated by Dan Burr of Kings in Disguise. It will explain the economy in comics format, from the stone age to the present. Interest in the economy is at a high point because of the 2008 financial crisis, and is expected to continue to be high because of the 2012 U.S. presidential election, and this volume will explain this high-interest topic with humor an easy-to-understand way.
ComicArts has also revealed that it will publish
Caligaro
, Dave McKean's next work, which has not been scheduled.
Caligaro
will be a graphic novel based on the 1920 German expressionist horror film
The Cabinet of Dr. Caligari
.
For information on ComicArts releases for Spring 2012,
click here
.