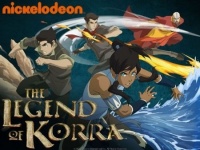 Two geek shows are bringing in big ratings numbers even as the ratings for prime time shows on major networks are plummeting this spring. The premiere of
The Legend of Korra
, the new Nickelodeon series continuing
Avatar: The Last Airbender
, drew 4.5 million views, making it basic cable's #1 kids show and top animated program for the week. It was the most-watched animated series premiere on Nickelodeon in three years. The show was teased at Comic-Con and was highly anticipated.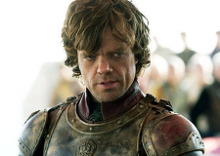 Game of Thrones
, which had record ratings for the first two episodes of its second season on HBO (see "
'Game of Thrones' Posts Remarkable Ratings Hold
") is holding strong, and is averaging over 11 million people watching the show in one of its many showings each week, according to
Variety
.
Meanwhile, these trends fly in the face of TV ratings in general, which are plummeting. Record lows for broadcast network series have been set nightly in the last few weeks, according to the
New York Times
, with audience losses across the board. And cable ratings are also down 2% in the aggregate. A variety of explanations has been offered, including the balmy spring, the big declines in American Idol ratings, and unpredictable rerun schedules. But the most likely explanation seems to be that fewer and people are watching television live, with more and more "non-linear" viewing, especially using DVRs. While that may mean that as many people are watching the shows, it's unlikely that as many of them are watching the commercials, which has big implications for ad rates and ultimately the business model of TV networks.