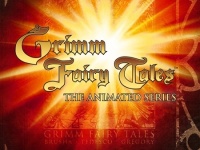 With one day left to go Kickstarter funding for a pilot episode of a Grimm Fairy Tales: The Animated Series has surpassed its $175K goal. So far 1,010 backers have pledged $180,397 to fund the initial episode of Grimm Fairy Tales cartoon, which will be directed by Jon Schnepp (Venture Bros., Metalocalypse) and produced by Titmouse Animation (Adult Swim). Since the funding goal was set at $175K for this project, it does appear that this project will indeed be funded.
Kickstarter, which has now raised upwards of $220 million to fund a myriad of different projects in a vast variety of fields, would appear to be the ideal mechanism to fund something like a
Grimm Fairy Tales: The Animated Series
, which will be based on Zenescope's comic book series that has reached 75 issues and takes a more "adult" look at classic fairytale fantasies, especially when compared with the focus of most cartoons produced in the U.S., which are typically created for viewers under 12.
According to
The New York Times
, about 44% of proposed Kickstarter projects do receive funding. The online funding mechanism has proved to be a viable method of acquiring the capital for projects that are too far "outside the box" to appeal to conventional publishers and producers. In addition to becoming a potential major source of graphic novels (see "
$1.25 Million for Graphic Novels
"), Kickstarter has also funded a number of tabletop gaming initiatives (see "
'Ogre Designer's Edition Sets' Kickstarter Records
") and movie projects.