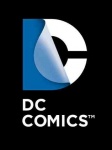 DC Senior VP of Sales Bob Wayne and VP of Marketing John Cunningham took time out from their busy schedules to talk with ICv2 about sales in April, which Wayne called "the toughest month of competition since the start of the 'New 52;'" and about the controversy over DC's decision to go against the wishes of Alan Moore and create
Before Watchmen
, which indirectly resulted in one of April's major news stories,
Chris Roberson
leaving DC because he didn't "agree with the way they treat other creators."
In April it appears that comic sales were up and DC managed to narrow its marketshare gap with Marvel, what were your general impressions of the month?
BobWayne: We think it was very good news that we still have six of the top ten comic books, that we remained competitive in what was probably the toughest month of competition that we have had since the start of the New 52. We are into the Avengers vs. X-Men event so they (Marvel) placed some of those titles in the Top Ten. On the book format side we continue to have a stampede of The Walking Dead from Image and Robert Kirkman, so we are pleased that The Walking Dead is off the air for the season (editor's note: Season 2 ended in mid-March and TWD won't return until next October).
What was your reaction to Batman overtaking Justice League as the top DC title, was this due to the absence of Jim Lee?
Bob Wayne: Batman has building up steadily with the "Night of the Owls," the story that Scott Snyder has constructed, so it was on an upward trajectory, and Justice League was without its one of its primary creative voices this month, but it was really very, very close. We think that the competition between Batman and Justice League internally has made things interesting, and we hope that John and I will still feel that way when we are talking with Geoff Johns and Jim Lee on Monday in Burbank.
Will you be out there to plot strategy for the rest of the year?
Bob Wayne: We will be doing a whole lot of things, not the least of which is what you said, but also just generally, since John and I are in charges of sales and marketing respectively not just of the things that happen in New York, but also of the things the company creates in Burbank so we have to touch base on a regular basis with that side of the company.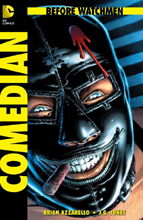 Speaking of sales and marketing, how do you guys deal with the narrative that is definitely out there that sees the "Big Two" as giant soulless corporations trampling on creators rights based on instances like the litigation with the Siegel and Schuster heirs or DC's decision to proceed with Before Watchmen in the face of protests from Watchmen writer Alan Moore and the recent resignation of Chris Roberson?
John Cunningham: "I would say that we are not really focusing on those narratives in that way because we are focusing on the books. If you look at how we have been working with Before Watchmen leading up to the publication of the books, we have been very cautious and very considerate about what we are showing when, because those of who have seen the books and know what is coming know that what is ultimately going to determine how everybody feels about this project is the books themselves when they come out. So our approach has been very strategic in that way and I can say personally we have such great confidence in the books. We are about a month out now and we have seen enough finished material that we are all sort of chomping at the bit to see what happens when these hit the market. From a marketing point of view any discussion of your product that is going on in advance of its publication is serving how it works, but I think keeping the focus on what we are going to publish is the key in the long term.
Are you at all worried about potential retailer or consumer boycotts of Before Watchmen?
Bob Wayne: We have only had one retailer indicate that they weren't planning to buy copies to go on the shelf, but they were planning to supply copies for pre-orders. We expect that there will be enough copies in the marketplace to meet the demands of any customers from any stores where the books aren't readily available.
How do you explain the extraordinary amount of interest in the whole Roberson affair, the traffic for the Roberson articles was heavy on our site, and judging from the number of articles on other sites, this was one of April's bigger stories?
John Cunningham: I think what it points to is that there is an extraordinary amount of interest in this particular line of books.
What will we be talking about in one month when the May numbers are out?
Bob Wayne: I think it will be how well the collected editions of the "New 52" chart followed by how well the second wave of "New 52" launch titles performs.