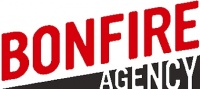 The comics savvy Bonfire Agency has put together another ad network to sell ads in all ages comics from a quartet of publishers. "The Archie All-Ages Comics Network" will provide advertisers with the opportunity to place ads that will appear in comics from Archie Comics, Ape Entertainment, IDW Publishing, and BOOM! Studios' Kaboom kids' comics imprint. This all-ages ad network complements the Comics United ad network that Bonfire launched last year that brings together titles from leading independent publishers of comics for older readers (see "
Bonfire's Ad Network
").
Because they are carried in more mass market outlets as well as in the direct market, all-ages comics have a bigger societal footprint than the more adult superhero and genre comics, which are largely confined (at least in terms of ad-friendly periodicals--graphic novel collections, which are sold in bookstores, typically don't include ads) to direct market comic book shops. "The Archie All-Ages Comics Network" features a cornucopia of potent all-ages comic book properties including Sonic the Hedgehog and the Archie titles from Archie Comics, Ape Entertainment's Richie Rich, Casper's Scare School, Kung-Fu Panda, Penguins of Madagascar, and Shrek, Kaboom's Peanuts, Garfield, and Roger Landgridge's Snarked, and IDW's Transformers, Ghostbusters, Teenage Mutant Ninja Turtles, and Popeye.
Founded in 2011 by former DC Senior VP Steve Rotterdam and former Reed Exhibitions exec (and
Captain Action
retropreneur) Ed Catto, the Bonfire Agency, an agency within an agency tied to the Eastwest Marketing Group, is loaded with comics market expertise (see "
Rotterdam, Catto Start Bonfire
" and "
Kris Longo Joins Bonfire Agency
").