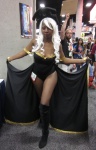 The story of Comic-Con 2012 in pictures begins with preview night, a look at some of the promotions outside the convention, and the first full day Thursday. See also
Part 1
,
Part 2
, and
Part 4
.
Maybe Storm was why there was unseasonable rain in San Diego for Comic-Con this year.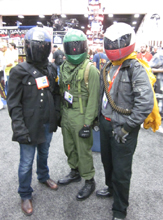 This helmet wearing trio pulled up on fast bikes.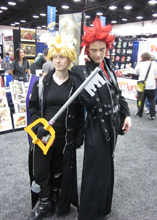 The "key" is the hair.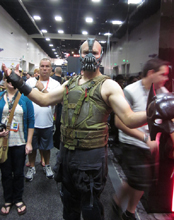 Bane, ready for the opening of
The Dark Knight Rises
(see "
'TDKR' Doctor's Order Clip
").
This cute pair of con-goers seemed happy to be there.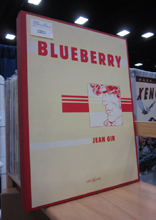 Moebius is red hot right now, as evidenced by the $800 price tag on this collection.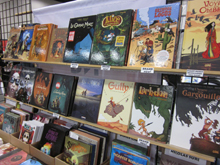 More bandes dessineees at Stuart NG Books.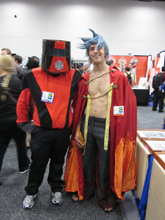 American (Moltar) and Japanese (
Gurren Lagann
) costumes, touring the Con together.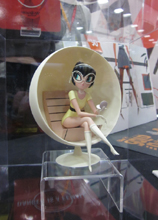 A cool figure at the Yuki 7 booth.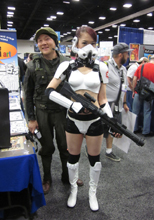 Heavily armed and ready for action.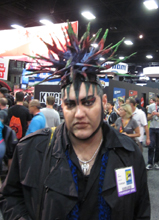 Nice 'do on this dude.
Click here for
Part 4
.