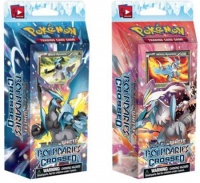 A new expansion for the Pokemon collectible card game will be released in November to correspond with the upcoming release of the Pokemon Black Version 2 and Pokemon White Version 2 video games.
Black & White: Boundaries Crossed will include more than 140 new cards, including four never-before-seen ACE SPEC cards. These powerful cards are restricted to one per deck, and offer special advantages when played with specific Pokemon monsters. There will also be six new Pokemon-EX cards and six full art Pokemon-EX rare Ultra cards in the set.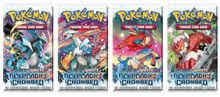 The expansion will be available both as theme decks and booster packs. The packs will include a digital code card that unlocks virtual cards for play online.