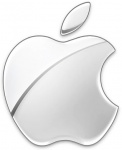 Apple and four major publishers have offered to sign on to a settlement with the European Union in an antitrust case concerning e-book pricing that mirrors a case brought by the U.S. Department of Justice (see "
DOJ Files Antitrust Suit in E-Book Pricing Case
"). The irony in this agreement is the fact that Apple and one of major publishers involved (Macmillan) have refused to sign on to a similar settlement with the U.S. Department of Justice (though three of the publisher involved in the EU settlement, Hachette, Harper Collins, and Simon & Schuster have agreed to the DOJ's terms, see "
Simon & Schuster Settles E-Book Pricing Case
").
The
Wall St. Journal
is reporting that under the agreement Apple and the four publishers will allow retailers to cut prices on e-books and even sell them below cost as "promotions" for a period of "at least two years." Apple and the publishers also agreed to refrain from adopting their "agency model" pricing arrangements, which basically forbade discounting of e-books, for five years. There are no fines or penalties for the publishers attached to the agreement, which is currently in the midst of a 30-day comment period before it will go into effect.
It appears that Apple and Macmillan (along with Penguin, which did not sign on to the European settlement) will continue their court battle with the Department of Justice. The irony is that in a matter of a few weeks it might be possible to order an e-book published by Macmillan at a discount from a source in Europe, when at the same time the same book will not be available from a U.S. based retailer except in full-price versions.