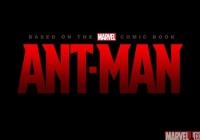 At long last The Walt Disney Company has finally set a release date of November 5th, 2015 for a film based on Marvel Comics'
Ant-Man
. Writer/director Edgar Wright (
Shaun of the Dead, Scott Pilgrim vs. the World
) has been working on a Hank Pym epic since 2006. Even after Wright showed off an
Ant-Man
test reel at Comic Con (see "
'Ant-Man' Test Reel
"), and Wright's longtime collaborator Simon Pegg indicated that
Ant-Man
would start filming in 2013 (see "
'Ant-Man' to Film Next Year?
"), many comic fans remained skeptical of seeing an
Ant-Man
movie anytime soon, at least until today's announcement.
While the test reel did show how Wright could present the character and deal with the problems of scale, it didn't really give much of a clue about the nature of the film. In the past Wright has indicated that, at least in his first draft, he saw the movie as a sort of high concept caper that involved a main character with a very specific skill set. In a 2010 interview with
Box Office
, he described his concept for an
Ant-Man
film as "a high-concept genre film where it's within another genre. His suit and its power is the big gadget and it (the story) takes place in the real world." Wright also noted that his script was "funny, but it's a genre film. It's about the level of comedy that
Iron Man
has."