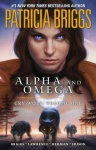 NYCC News:
At the New York Comic Con Rich Johnson of Penguin Books explained Penguin's new
InkLit
series of graphic novels that is debuting this fall (see "
New Graphic Novel Line
"). Johnson explained the literary focus of the imprint to ICv2: "
InkLit
is an adult graphic novel line that will feature some of Penguin's most popular authors doing both original graphic novels and adaptations of their works. We've got titles from the likes of Laurell K. Hamilton (
Anita Blake
) and Charlaine Harris (her
The Southern Vampire Mysteries
are the basis for the HBO
True Blood
series), who is doing an original graphic novel called
Cemetery Girl
." Johnson made it clear that Penguin was replacing Marvel as the publisher of graphic novel adaptations of Laurell K. Hamilton's
Anita Blake
series, and was able to provide the dates for some of the upcoming titles in the line as well as the title of the original graphic novel created by Sage Stossel, an editor at
The Atlantic Magazine
.
The Inklit series launched with the release of Alpha and Omega #1 by bestselling author Patricia Briggs with art by Todd Herman. The graphic novel adapts Cry Wolf, the first book in the Alpha and Omega series, which is a spin-off from Brigg's popular Mercy Thompson series, and was originally released as an 8-issue comic book series from Dynamite.
Another graphic novel collecting a Dynamite comic book series, an adaptation of Grave Sight, the first book in the Harper Connelly mystery series, will bow in January of 2013, followed later in the year by Cemetery Girl, InkLit's first original graphic novel release.
It also appears that Penguin has supplanted Marvel Comics as the graphic novel publisher of Laurell K. Hamilton's Anita Blake, Vampire Hunter series. InkLit will release a graphic novel adaptation of The Lunatic Café, the fourth book in the Anita Blake series along with an as-yet-untitled original Laurell K. Hamilton graphic novel adventure set in the world of Anita Blake and featuring the fan-favorite character Edward. Other InkLit projects include an adaptation of Martin Misunderstood by Karin Slaughter and an original graphic novel, I Starling by The Atlantic editor and cartoonist Sage Stossel.