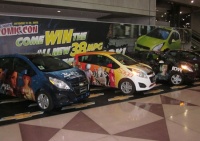 To tell the story of New York Comic Con 2012 in pictures, we start with the show's Preview Night on Thursday and go into the first full show day on Friday. See also
Part 2
.
Part of the Chevrolet promotion included cars outside the exhibit hall decorated with geek culture properties.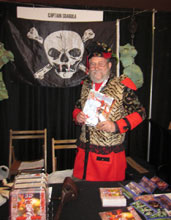 Captain Coagula, on the main floor.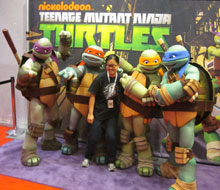 Lots of people had their pictures taken with the
Teenage Mutant Ninja Turtles
at this installation en route between the two exhibition halls.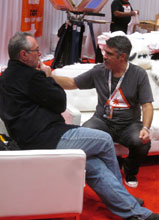 Gary Dell'Abate at the Nerdist booth on behalf of their show "They Call Me Baba Booey."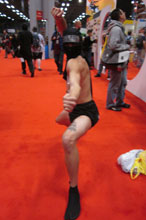 In a geek homage to Times Square's Naked Cowboy, the Naked Ninja!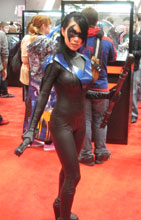 Nightwing is on the scene.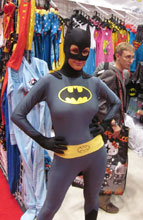 Classic Batgirl at the WeLoveFine booth.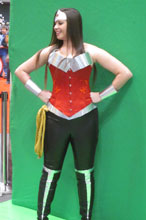 Wonder Woman in front of a green screen.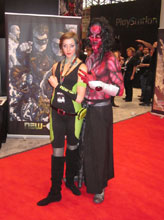 Promoting the New-Gen Universe (to be distributed by Marvel) at a monster booth.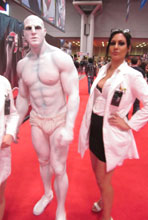 OK, some of those muscles are painted on, but still a pretty cut dude playing the character from
Prometheus
, with his handlers.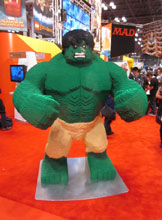 Lego was an exhibitor for the first time, and brought along this astounding Hulk.













Click here for Part 2.