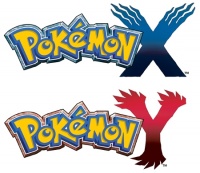 The Pokemon Company and Nintendo have announced that Pokemon X and Pokemon Y will be launched simultaneously worldwide in October for the Nintendo 3DS system. The storyline and characters will "be the blueprint" for the anime, Pokemon TCG, and toys.
Pokemon X and Y will include new Pokemon, a new storyline, a new 3D world, and dynamic battles, according to the announcement.
The video accompanying this article shows a few of the characters that will be introduced in the new games.