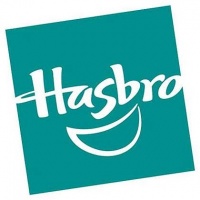 Hasbro announced that it will reduce its workforce by 10% as part of a plan to cut company expenses $100 million a year by 2015. The plan includes facility consolidation and process improvements in addition to the headcount reductions. The company is taking a $37 million charge in Q4 2012 and expects to spend $20 to $30 million in 2013 in order to deliver those savings.
The announcement came on the heels of Hasbro's disappointing revenue and profit projections for Q4 and full year 2014. Sales are expected to be down 2% for 2012 vs. 2011 when the company reports next week. Q4 revenue is expected to come in around $1.28 billion vs. 1.33 billion in 2012 and vs. analyst projections of $1.40 billion.
The shortfall came because "consumer demand through much of the holiday season was less than anticipated in both the U.S. and certain international markets," Hasbro said. This was foreshadowed by container shipment declines and analyst projections, which tied the decline in toy sales to increasing tablet sales (see "
Tablets Damping Toy Sales?
" and "
Toy Sales Soft
"). One analyst had described Hasbro and Mattel executives as "terrified" by the tablet trend.
Bright spots in Hasbro's warning were growing revenues in the Games and Girls categories, and in emerging markets, where Hasbro said it had achieved profitability in most major emerging markets a year ahead of plan.
Hasbro will release its full earnings on February 7th.