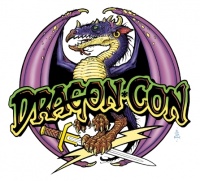 A number of creators are boycotting Dragon*Con to pressure organizers, including Atlanta-area retailer Pat Henry, to separate themselves from jailed shareholder Edward Kramer, according to
Deadline
. The boycott is being led by horror author Nancy Collins and
Transformers
Producer Don Murphy. Creators boycotting the show also include Stephen Bissette, Ron Marz, Phil and Kaja Foglio, Joe Lansdale, John Shirley, and Colleen Doran.
Kramer was recently extradited back to Georgia from Connecticut after a bond violation (he was found in a hotel room with a 14-year-old boy); in Georgia he faces trial on charges of child molestation dating back to 2000.
Organizers released a statement noting their desire to separate from Kramer. "It is our sincere hope that the end is in sight and that the upcoming trial(s) in Gwinnett County will provide a resolution of Edward Kramer's guilt or innocence, and therefore a cause of legally divorcing ourselves from him once and for all," the statement said. The statement also noted current litigation between Kramer and the rest of the shareholders in avoiding specific comment on Kramer.

The show started in 1987 and is held annually on Labor Day weekend. Last year's show drew 52,000 (presumably turnstile), according to organizers.