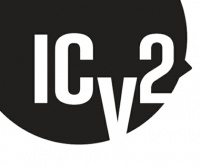 An ICv2 Release.
It's Manga Week on ICv2.com this week, and we'd like to hear from you about what's working best in stimulating manga sales. As we noted a year ago on the occasion of the first ICv2 Manga Week (see "
Manga After Borders
"), the Borders shut-down cut the competition for manga sales dramatically.
If your store has been able to serve a thriving manga community, we'd like to hear how you do it. What are the trends in your store? What kinds of customers are the most important for your manga sales? Are there promotional ideas that have been successful for you?