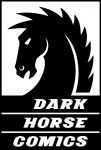 Lucasfilm and Dark Horse are teaming up to adapt
The Star Wars
, George Lucas's original-draft screenplay from 1974.
The Lucas screenplay, which begat—but is much different than—the Star Wars series of films, tells the star-spanning space opera tale of Jedi Annikin Starkiller, General Luke Skywalker, the evil Sith Knights, and a six-foot lizard named Han Solo. Instead of lightsabers, the heroes brandish "lazer swords."

Written by LucasBooks executive editor J. W. Rinzler and drawn byVampirella veteran Mike Mayhew, the adaptation will launch in September and run eight issues.

Previously, Rinzler had written about the unpublished screenplay in The Making of Star Wars: The Definitive Story Behind the Original Film (2007, LucasBooks), but Lucas only recently relented to letting his rough, unfinished work be adapted for the comic book medium.
The Lucasfilm/Dark Horse announcement comes in the context of speculation about whether or not Dark Horse's Star Wars license will continue (see "No More Dark Horse Star Wars?").
--Brett Weiss