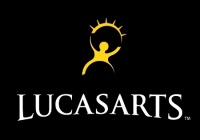 Disney has shut down LucasArts, the in-house videogame studio it acquired as part of its Lucasfilm purchase (see "
Disney Acquires Lucasfilm!
"), moving to a licensing model. "We've decided to shift LucasArts from an internal development to a licensing model, minimizing the company's risk while achieving a broader portfolio of quality
Star Wars
games," the Disney statement read.
The shut-down ends production on Star Wars: 1313 and First Assault, the two Star Wars games in development at LucasArts, unless a licensee wants to build on the work done on the games.
Disney has largely shut down all of its in-house videogame development except for
Disney Infinity
, launching this fall (see "
Disney Launching Collectible Game Figures
"). Disney subsidiary Marvel, of course, has been very successful licensing its properties to multiple videogame companies for different platforms and concepts.