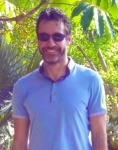 ICv2's in-depth interview with IDW Publishing CEO Ted Adams continues with a look at IDW's media projects currently in development and its licensed books. In Part 3, ICv2's interview wrapped up with a look at the possibility that IDW will grow by acquisition, a look ahead to the rest of 2013 for IDW, and a consideration of the risks of growth. In Part 1, the ICv2 interview kicked off with an overview of the market and IDW's place in it, including market conditions, the demographic breadth of readers, how IDW is better at books without Borders, IDW's high-end strategy, how digital event comics can be marketed better than print, and the digital share of IDW's business.
Are the three legs of the IDW stool still creator-driven, licenses, and strips and old comics?
Yes, that's a good way to look at it: the licensed books, the creator-owned books and then the our comic strip/art books. The
Artist's Editions
would fall into that category.
Is the mix of those three changing at all?
It's about the same. We're increasing our creator-owned books as we head into the summer and fall. We're taking on a few more projects, but generally about the same.
Are there upcoming media tie-ins to your creator-owned material? We heard about a Locke & Key movie.
The
Locke & Key
option was reported before we actually had a deal in place. We're pretty close to having a deal for that [note--reported since the interview was done, see "
Universal Gets 'Locke & Key'
"].
The other three projects that are in various stages of pre-production right now are
Lore
set up at Warner Brothers, with Dwayne Johnson attached to star;
Zombies vs. Robots
set up at Sony with Michael Bay's Platinum Dunes attached to produce; and
World War Robots
set up at Disney with Jerry Bruckheimer attached to produce.
Those are potentially big projects.
If any one of those actually goes into production, they are, certainly in the case of
Lore
and
World War Robots
, big, expensive, $100 million movies. And
Zombies vs. Robots
is not far behind.
Looking at your bestsellers, you have some strong selling licenses--My Little Pony, Turtles, Star Trek. Tell us what's going on with your licensed properties.
Those three brands continue to be our core brands.
Pony
, it's no surprise to say, has significantly outperformed our expectations for it and continues to be an amazing seller for us. We're well into our second year and heading into our third year of publishing
Teenage Mutant Ninja Turtles
, and single issue sales are unbelievably steady. Typically in the direct market, as we all know, you have that attrition of readers and sales, and we've been fortunate that we haven't seen that with the
Turtles
books. That speaks to the quality of those books. Kevin Eastman and Tom Waltz, who write the books, have done a great job. It's similar to the
Star Trek
movie in that it's evocative of the Eastman-Laird books, but they've taken their own spin on it. The fan response to that series has been terrific. It's a rock solid, steady seller for us.
Speaking of
Turtles
, we did really expensive Ultimate Editions of the Eastman-Laird comics. Those are $50 hardcovers that sell like comic books. We've gone back to press with the first volume of that Ultimate Collection at least four or five times, for a $50 hardcover. So
Turtles
is just a terrific brand. We're launching some comics based on the Nickelodeon TV show. One of our free comic books this year was called
Turtles New Adventures.
The actual comic launches from the Free Comic Book Day issue and the first issue of that hits in July.
Are the TV books targeted at a younger audience?
Absolutely. Those are based on the show and aimed at kids.
We also did a screen grab book from the animated show. That is another book we sold to Scholastic in numbers that never get reported in the way that the direct market numbers do, but that significantly exceed the direct market numbers.
They typically have another "0", don't they?
They do typically have another "0", yes. They don't buy a lot of titles, but when they do, they buy a lot of them. We make some good money when we sell to Scholastic of course, but it's also a feeder for getting
Turtles
comics and
My Little Pony
comics and previously
Transformers
comics into the hands of kids via their school book fairs and catalogs. These are kids who may very well not even know that comics exist. This is likely to be their first experience with comic books. So Scholastic is a terrific feeder program for all of us. Scholastic is rarely reported on in our industry but from a sales standpoint, is a significant buyer, but even more importantly, is a way to get kids introduced to comics. So Scholastic is cool.
And you mentioned our long-term evergreen brand, which is
Transformers
. We've been in business with Hasbro going on seven or eight years. We're well into the second year of the re-launches of both of the
Transformers
books--
More than Meets
the Eye
and
Robots in Disguise
. And those books, like the
Turtles
, have rock solid, steady sales. The creative teams on those books are hitting home run after home run and the fans are really responding to that material. Another great franchise for us.
We talked a little about
Star Trek
. We saw those sales increase around the release of the movie, but even before that Mike Johnson and Bob Orci, who co-write that book for us, just do an amazing job. If you love
Star Trek
and the
Star Trek
movies, those are comics that people have responded really well to.
You're still doing Wizards of the Coast books, right?
We are. We took a little break on
Magic
and we're launching a new series in October. The comics will be packaged with actual
Magic
cards. We're working really hard with Wizards of the Coast to tie the content into the game releases. Expectations are that that will be a nice re-launch for us. The
Magic
comics also sold terrific. Those were another nice, pleasant surprise.
The new incarnation of Dungeons & Dragons is coming out with the first teaser product releasing at GenCon. Are you doing anything to tie into that?
We're working on details for the next couple of
D&D
things. We have a miniseries running right now called
Dungeons & Dragons Cutter
,
then we'll be working with them to figure out how to more directly tie in with that release that you referenced.
Click here to go to
Part 3
, where ICv2's interview wraps up with a look at the possibility that IDW will grow by acquisition, a look ahead to the rest of 2013 for IDW, and a consideration of the risks of growth.