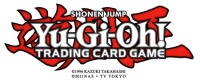 Konami Digital Entertainment is launching a new monthly program of events for its Official Tournament Stores. The
Yu-Gi-Oh! Day
and
Yu-Gi-Oh! Demo Day
programs are designed to attract more fans of the card game to the stores, by offering exclusive prizes and events. The first
Yu-Gi-Oh! Day
/
Yu-Gi-Oh! Demo Day
is July 27th.
The
Yu-Gi-Oh! Day
events are targeted towards experienced players. Qualifying Official Tournament Stores are asked to organize a Swiss format tournament. The winner of each store's tournament will receive an exclusive
Yu-Gi-Oh! Day
playmat. Participants will be charged a five dollar fee to take part, receiving participation packs valued at five dollars.
Participating stores will also be able to participate in the
Yu-Gi-Oh! Demo Day
event, which is designed for novice players. These events will be supported by on-site staff who will be available to teach the game to new players.
In a press release, Konami's Vice President of Card Business Yumi Hoashi describes the intent of the new programs:
"We created
Yu-Gi-Oh! Days
and
Demo Days
to provide new and exciting opportunities for
Yu-Gi-Oh! TCG
players.
Demo Days
will introduce the game to new players and introduce them to
Yu-Gi-Oh!
Organized Play in a casual atmosphere. And, the
Yu-Gi-Oh! Day
is really a great way for seasoned
Yu-Gi-Oh! TCG
players to Duel with their peers and pass along their experiences to the younger players."