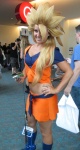 Here's the story of Comic-Con in pictures, beginning with preview night and the first full day Thursday. See also
Part 2
, and
Part 3
.
NOTE: Any image can be clicked for a larger view.
This gender-bending Super Saiyan Goku spent some time on the hair.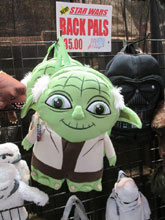 The guys at Comic Images said they expected this to be their best seller at the show--they had another name for it but we call it a
Chibi Yoda Back Pal.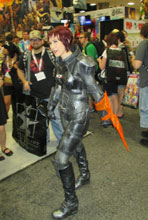 She's in N7 armor from
Mass Effect
.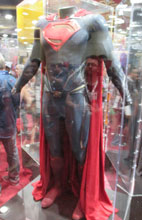 The DC booth included a number of costumes from film and TV.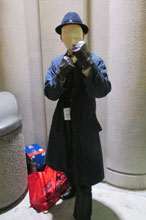 The Question puts up his dukes.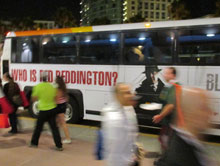 There were numerous wraps on the buses, including this one for NBC's
The Blacklist
…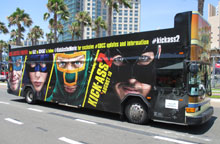 …and this one for
Kick-Ass 2
.
"If I had a hammer."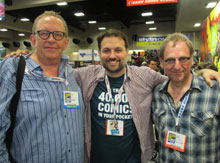 Former Capitalistas Milton Griepp (ICv2), Chip Mosher (comiXology), and Michael Martens (Dark Horse).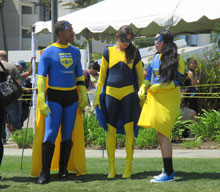 Promoting Best Buy's Cinema Now digital entertainment service.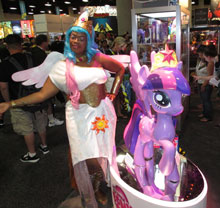 My Little Pony
seemed to attract people all day, every day.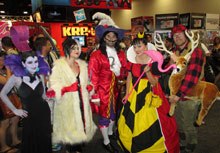 Famous fairy tale characters, some with a twist.
Click here for
Part 2
.